Art Program Overview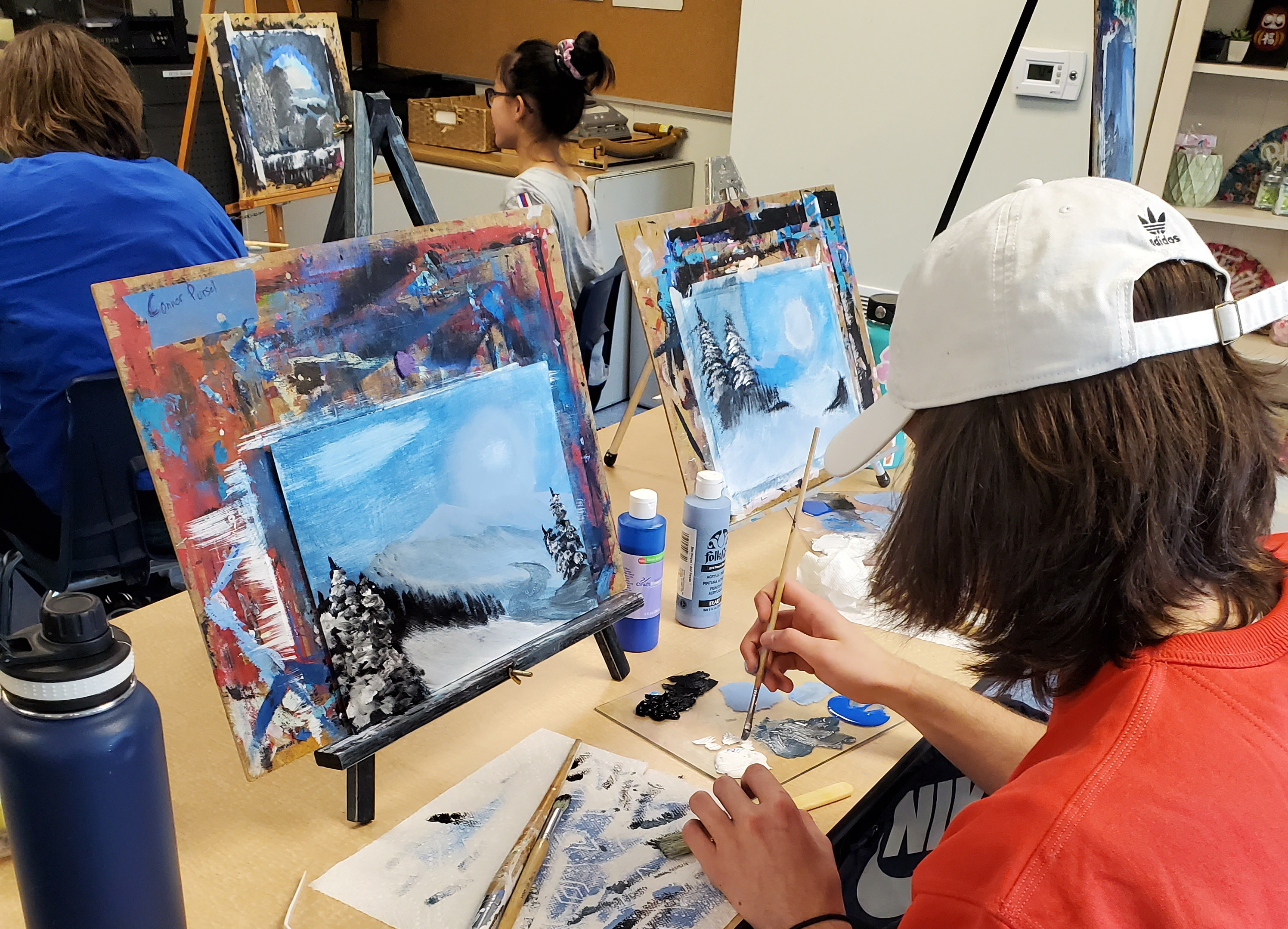 Horizon Christian High School's Art classes introduce students to many different styles and mediums of Art. HCHS has been blessed to have many talented artists, some of whom have gone on to have professional careers in art. Catlin Tran does a masterful job of learning the abilities of her students and shows them ways to express their talents through the various techniques offered. "What we learn with joy we never forget." Mrs. Tran says, "I want Art to be fun, but also educational above reproach."
Each year brings new and exciting changes to the classes based on the abilities of the students. This year we are proud to begin independent art studies in class in preparation to submit AP art folders for students wishing to pursue a higher education or career in Art. We also are helping students enter national art contests and county fairs, as well as build a social media presence to showcase the wonderful works of students.
Every Spring we offer an Art Show to showcase the student's hard work throughout the year. Join us May 19th for refreshments and awards, including voting for your show favorite! Students not enrolled in Art class are encouraged to submit their work and be involved.
Art 1
An introduction to basic art fundamentals including perspective, form, value, lighting, anatomy, color theory and composition. Students will explore a variety of artists and their work. Learn to work with different mediums such as charcoal, acrylic, watercolor and more through sketching, drawing, and painting. Other art projects may include wood carving, sculpture and more based on resources, enrollment, and interest. Perfect for all levels of art experience. Explore and create art that is fun for you. Participation in field trips, art shows, and competitions is optional.
Art 2
An upper level art class designed to further build on skills and techniques introduced in Art 1. Successful completion or Art 1 or teacher approval required. This class is designed to build up your art portfolio for college. The ability to express intended emotions through principles of design into completed projects will be a prime component. Students will have more flexibility to choose different mediums and types of art produced. Some additional reading and writing will be incorporated into the class learning. Participation to field trips, art shows and competitions required.
To learn more about our art department you may reach out to Mrs. Tran at ctran@horizon-christian.org.