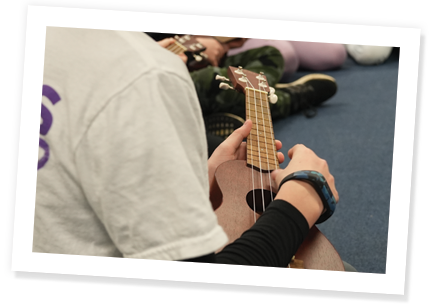 We believe that music is a divine language, a precious gift from God that allows us to express ourselves in extraordinary ways. In our classes, students are encouraged to explore their musical talents, opening up a world of possibilities for self-discovery and creative growth. Through a blend of vocal exercises, instrumental lessons, and improvisation, students are encouraged to uncover their own unique musical voice. Our curriculum is designed to foster exploration and artistic freedom, recognizing that each student possesses a distinctive musical fingerprint waiting to be discovered.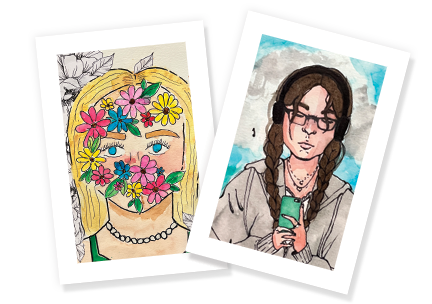 Our art classes offer opportunities for students to develop and showcase their artistic expression. Our program covers design, color theory, art history, contemporary influences, mixed media, and more. Students engage in visual arts through grade-based projects, a school-wide post-it note art show, and investigating monthly mystery artists. These hands-on lessons and projects stretch their minds, develop their skills, and foster their creativity. We believe that God has uniquely gifted us with talents and artistic expression as a way to worship Him.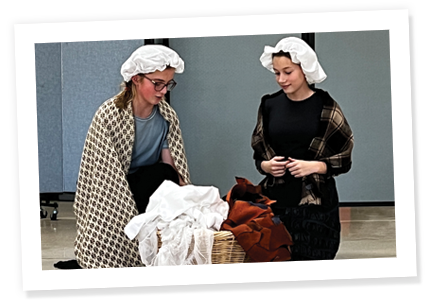 We are pleased to offer drama classes as part of our "Specials Courses." Our classes are taught by our trained drama teacher, who has been involved in drama performances for decades. The curriculum includes instruction in drama, acting, and singing. Drama classes not only focus on personal growth but also engage in team-building skills, creative writing, and learning to stay engaged while developing listening skills. Additionally, students are taught how various skills, games, and scripts support and develop their Christian faith.

Our 7th and 8th grade students have a wonderful opportunity to explore their musical and creative gifts through singing. In our middle school choir program, students are introduced to the basic skills of singing both individually and as part of a choir. They will learn about singing different parts in a choir, blending their voices harmoniously, reading music, keeping a steady beat, and performing on stage. Additionally, they have the chance to showcase their talents in multiple choir concerts throughout the year.