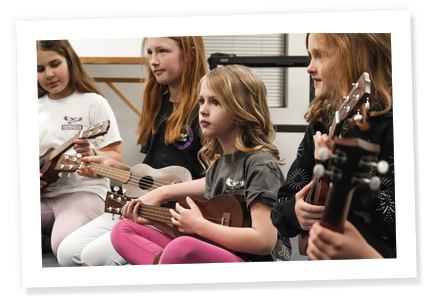 In music classes from kindergarten to sixth grade, students explore the Creator's musical language and find their voice in a community setting. They experience music through vocal and instrumental exploration, movement, storytelling, and improvisation. Activities include hands-on participation in folk dances, playing various instruments, and singing together. This fosters a respectful community, teamwork, problem-solving, diversity appreciation, and joyful sharing of individual gifts.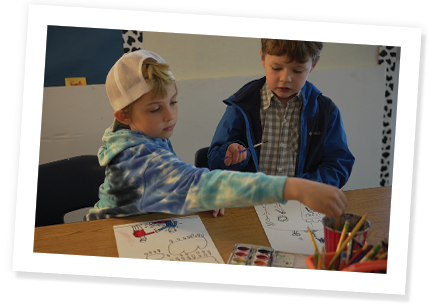 We celebrate the unique gifts and talents of all our students through our arts program. Students are introduced to exciting concepts such as design, color theory, art history, contemporary influences, and mixed media. They actively participate in visual arts through grade-based projects, the school-wide post-it note art show, and monthly investigations into mystery artists. We acknowledge that God has bestowed upon each of us specific talents and artistic abilities, which we embrace as a way to worship Him.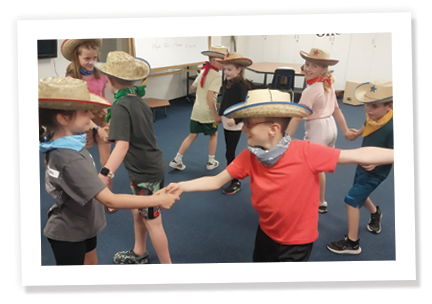 Our classes are taught by our trained drama teacher who has been involved in drama performances for decades and includes instruction in drama, acting and singing. Drama classes not only put a focus on personal growth, but also engage in team-building skills, creative writing and learning to stay engaged while developing listening skills. Students are also taught how the various skills, games, and scripts support and develop their Christian faith.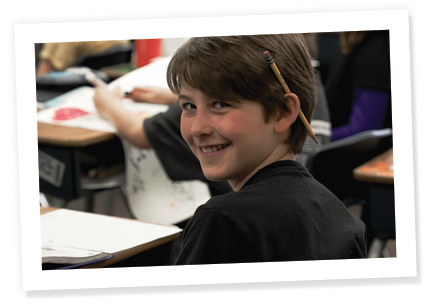 Mind Lab is our dynamic STEAM (science, technology, engineering, art, and math) introduction course designed to prepare our 4th and 5th graders for the adventures of middle school. This interactive program takes learning to a whole new level by engaging students in a series of exciting and hands-on activities. Mind Lab sparks the curiosity and creativity of young minds, fostering a love for exploration and problem-solving. This class helps students develop the foundational skills and mindset needed to become innovative thinkers and lifelong learners.


Our Elementary Art Showcase is a highly anticipated event each year where our gymnasium is transformed into an art gallery to celebrate and showcase the exceptional gifts and talents of our students in various forms of art such as drawing, sketching, painting, sculpting, and more. This exclusive event is open to parents and friends, who are invited to enjoy and appreciate the creative works of our talented students.