Horizon Christian School is a place where all are welcome
Throughout our school, each opportunity is geared toward helping students grow in their relationship with Christ. Horizon Christian functions as an inter-denominational school understanding we have students and families that come from different backgrounds. For that reason, we do not tout a specific denominational distinctive or theological doctrine, instead, we focus on the Bible and the life and teaching of Jesus Christ. The entire community at Horizon Christian is focused on helping one another to become more of what God has called each of us to be. The result is a place Where Everybody is Somebody and Jesus is All.
CHAPEL
Chapel is considered an important part of the educational ministry of Horizon Christian School and therefore family and friends are welcome and encouraged to attend. Our goal is to help students of Horizon Christian fall in love with Jesus and to go out and be Christ-like leaders among their friends, families, and other spheres of influence. No prior notice is required but visitors need to check in at the front office when arriving at campus.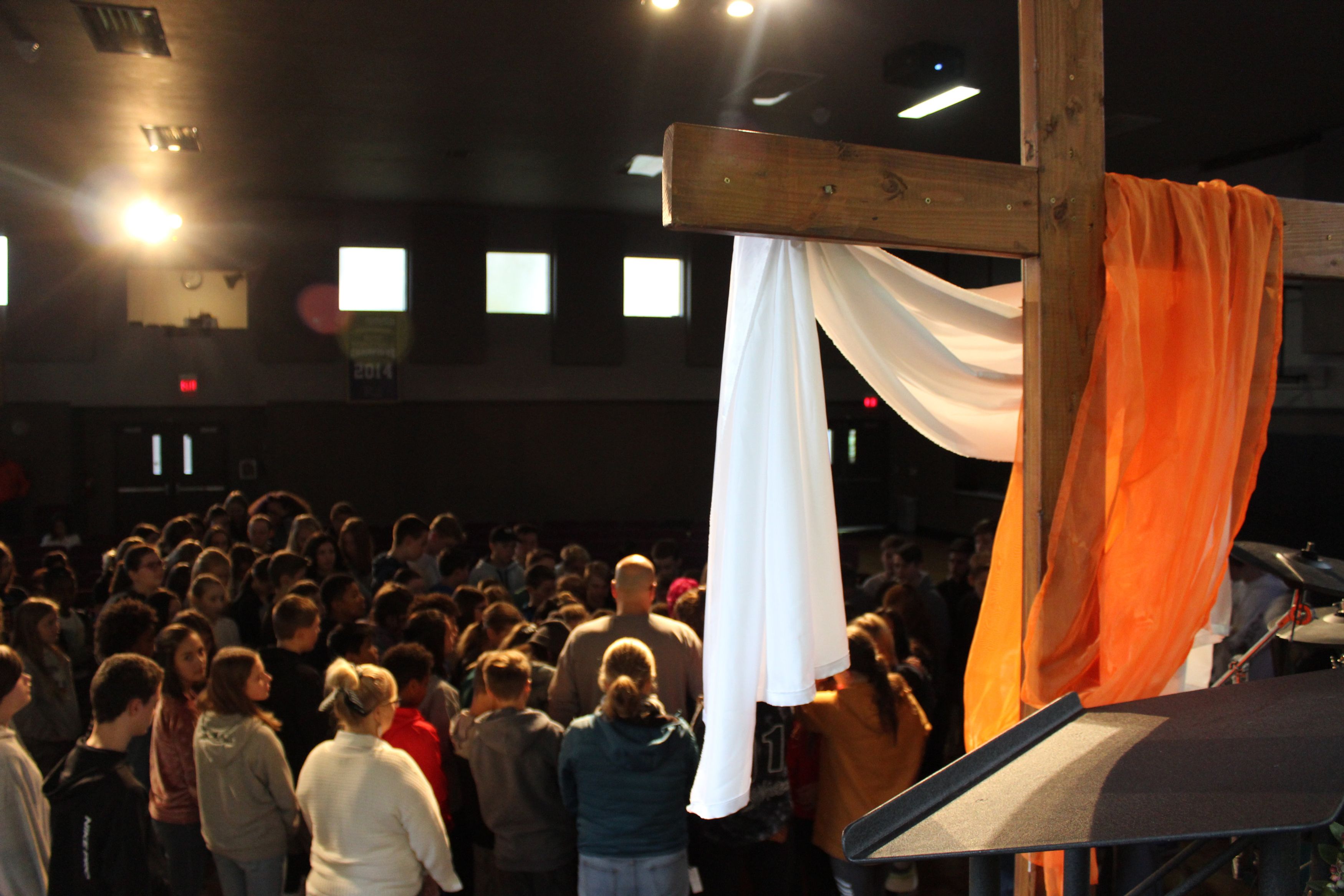 ELEMENTARY
Chapel for Kindergarten to 5th grade is held on Wednesdays in the gym at 9:30 am. Our Elementary Chapel is an engaging weekly assembly where students worship and sing together, participate in group dynamics and pray. Students hear from various speakers such as, pastors, missionaries, and Christian leaders who are local and international. Our desire is to help every student come to know Jesus and to grow in their relationship with Him.
MIDDLE SCHOOL
Chapel for the 6th-8th grade students is held on Wednesdays in the gym at 8:20 am. Middle School Chapel begins with a mixer, a lively speaker, and then worship and singing. Our Campus Pastor works closely with our middle school chapel coordinator to challenge and encourage middle school students who are at a pivotal growth and development time of life. Donuts and Discipleship takes place once a month and gives small groups of boys and girls a safe place to ask questions about their faith and pressing middle school issues. Donuts are served during these meetings!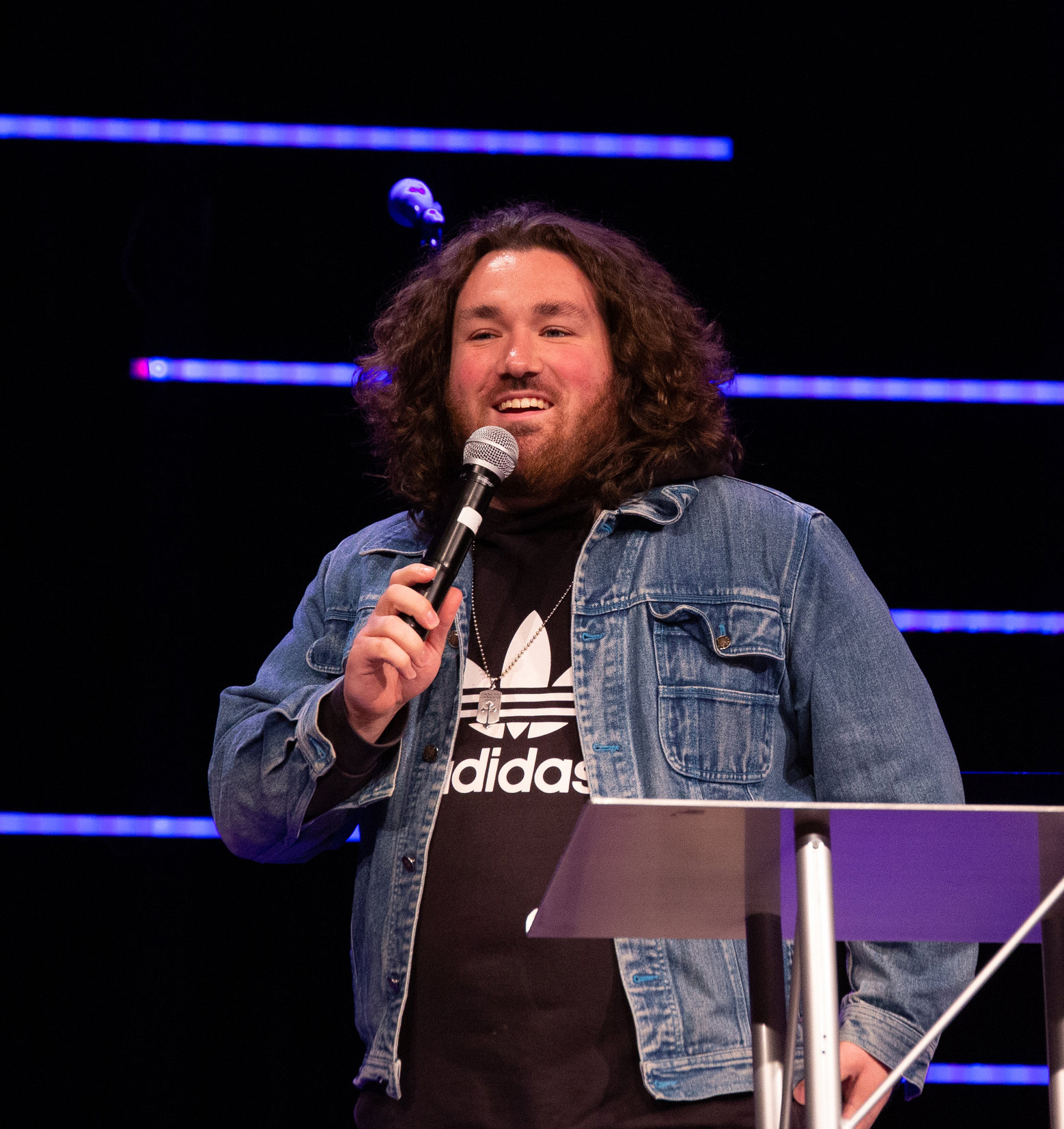 HIGH SCHOOL
Chapel for 9th-12th grade students is held on Tuesdays from 9:00-9:55 am. We spend time together in worship, are encouraged by great speakers, and share testimonies as together we walk the path of being followers of Jesus. In coordination with our Bible classes, chapel is also a time to come together as a community to address issues facing our school, the surrounding community, and world-wide events as well. We desire our students to have the tools necessary to work through their ever-changing world with a faith-centered foundation as their guide.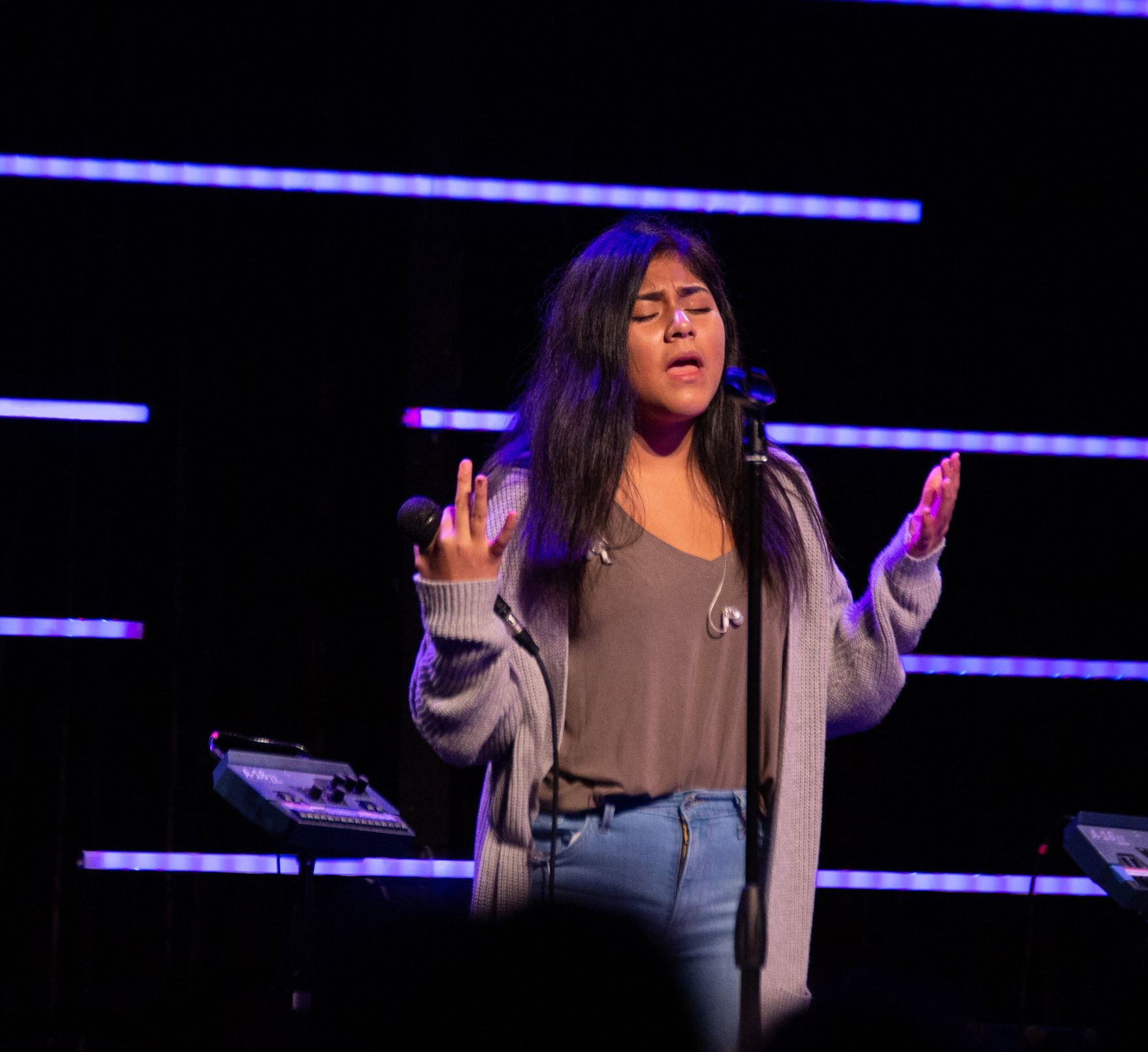 HIGH SCHOOL WORSHIP TEAM & CHAPEL CLASS
High School Chapel Class takes place from 7:10 am to 7:55 am 3 days a week. In this class students are involved in all aspects of chapel including; worship, sound, lighting, video, video editing, announcements, film and speaking. The ownership students have over chapel not only strengthens and enhances chapel, but is also develops awesome talents and gifts in our students.
HIGH SCHOOL HAWK TALK ASSEMBLIES
During these assemblies we address, discuss, and help students process current events and topics in our school, community and world. Additionally, we feature some amazing accomplishments our students have achieved both in school and in their personal lives.
SERVICE PROJECTS
SERVICE PROJECTS
Our Service Projects are a distinctive for Horizon Christian Elementary School.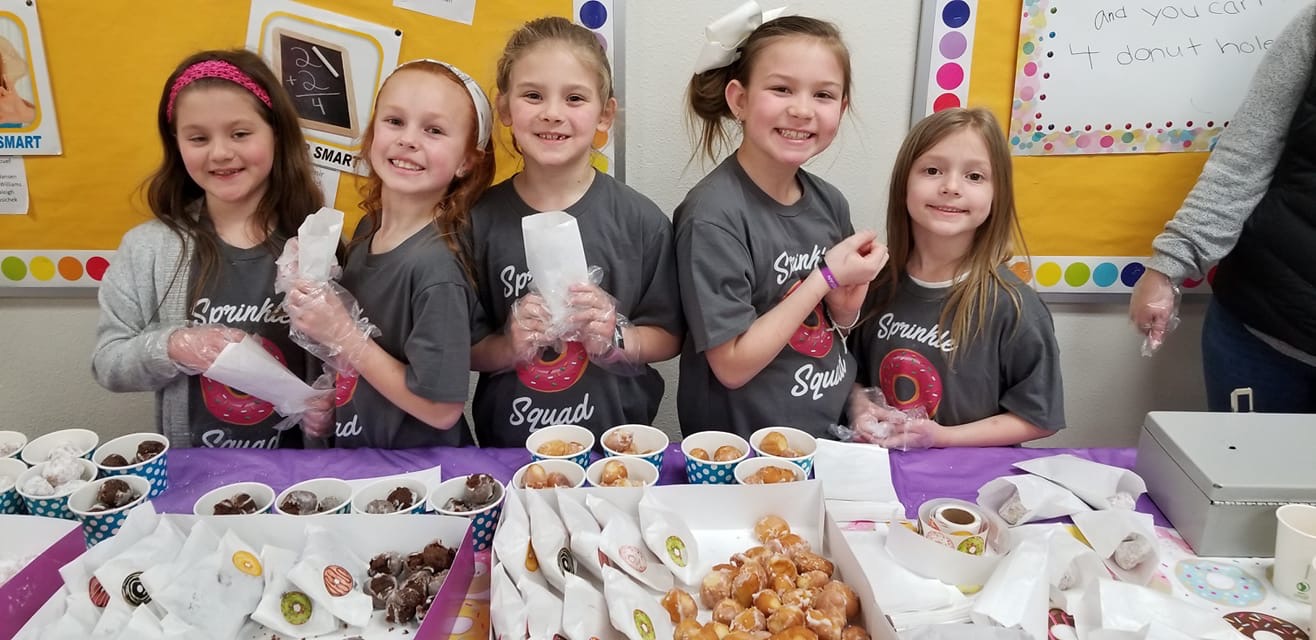 When students "hear" from God about an entity (missionary, philanthropy, relief effort) that they want to bless, they meet with the principal to discuss how to do that. Students as young as 1st grade have led service projects over the last decade and over $20,000 has been raised and given away. The students receive 'seed' money with which to invest in a project to benefit and support non-profits, hospitals, and relief efforts locally and around the world. The impact of these projects on the students and those to whom they are serving is immediately noticeable.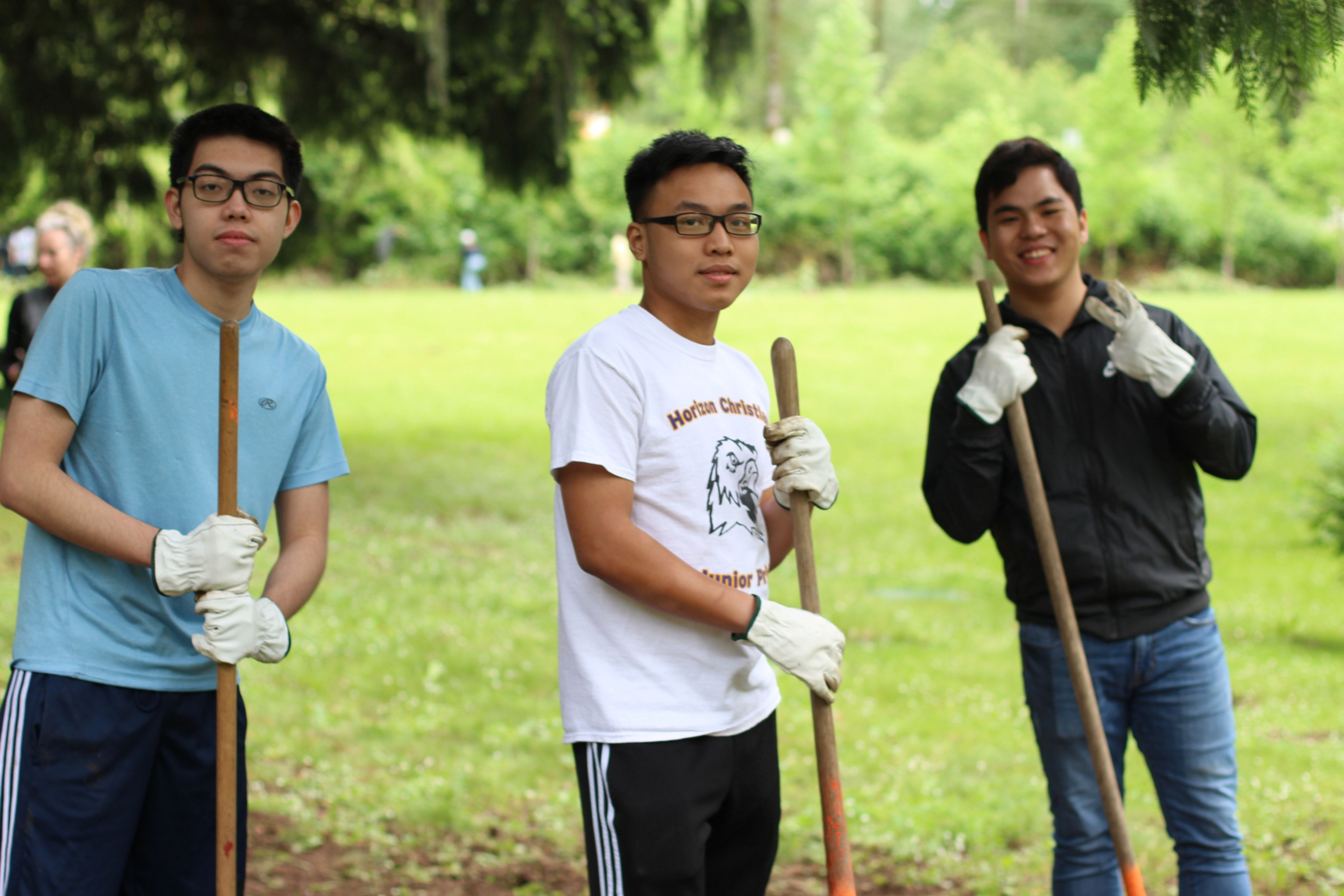 KINGDOM ASSIGNMENTS - 8TH GRADE
At Horizon Christian Middle School our desire is to build into students an awareness of the needs that exist in the world around them. Students are put in small groups with an 8th grade parents who facilitate discussion, prayer and the opportunity to take "seed money", find a way to grow the money, and then decide what non-profit group they will give their support money to. These groups are facilitated by the partnership of parents and go to support non-profits, missionaries, and relief efforts in our community and around the world. These projects become truly transformative for students as they begin to see the impact of their efforts and the blessings received by those to whom they are serving.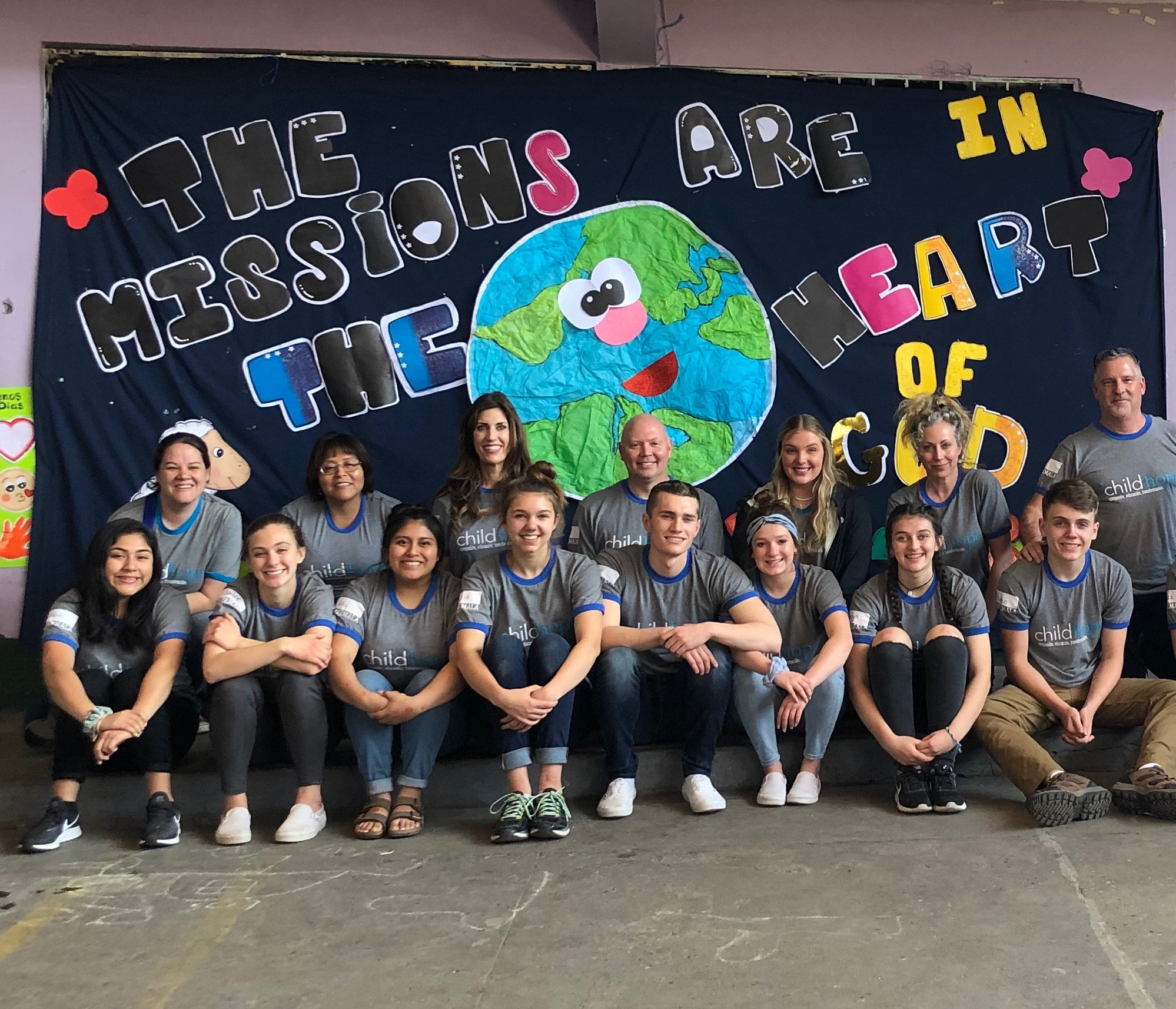 SERVE DAY - HIGH SCHOOL
Horizon Christian High School provides hands-on opportunities to serve our community and abroad. Students serve others through participation in service projects in the classroom, athletic teams, clubs, all-school serve days and missions trip outreaches. Horizon Christian High School's approach allows students multiple options each year to serve locally and around the world.
MISSIONS TRIP - HIGH SCHOOL