Our Mission, Calling and Values inform why, how and what we do.
Although our Horizon Christian families belong to many denominations, we are united in our commitment to live out what Jesus Christ called the greatest commandments:




Spiritual transformation is a lifelong adventure and journey, captained by the Holy Spirit. In our weekly chapel gatherings, our aim is to join that journey, focusing on God's story as revealed in the Holy Scriptures, and in the life and teaching of Jesus Christ. Chapel is an integral part of how we do life at Horizon Christian School. Each week students have a unique opportunity to gather together, worship God in song, and grow in their understanding of the Lord and God's story and His purposes for us.

Our weekly Kindergarten - 5th Grade gatherings include singing worship songs, engaging in group activities and prayer. Students also hear a variety of speakers including Horizon staff, local pastors, Horizon parents, and missionaries. Our goal is to engage students with God's story as expressed in the Bible and how it's being lived out in His followers today.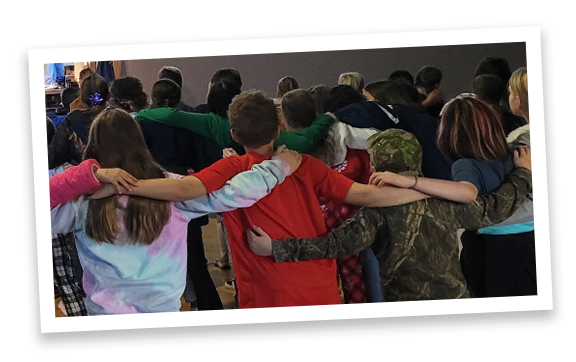 Middle School Chapel begins with a mixer and announcements, worship and singing and concludes with a lively speaker. Our chapels are designed to challenge and encourage middle school students who are at a pivotal growth and development time of life.
Our 6th-8th grade small groups are a unique feature of our middle school chapel. Once a quarter, Donuts and Discipleship sessions take place. Here students enjoy delicious donuts in a safe, casual, same gender group setting and are free to ask questions about faith and pressing middle school issues.
Our weekly Chapel gatherings for 9th-12th grade students provide a unique opportunity to celebrate our faith and community together. Student led worship, dynamic speakers, concerts, and testimonials are part of our yearly chapel schedule. Chapel is a safe setting to address worldly challenges facing our students, families, school community and the world and provides a chance for community prayer and desire to share the gospel message.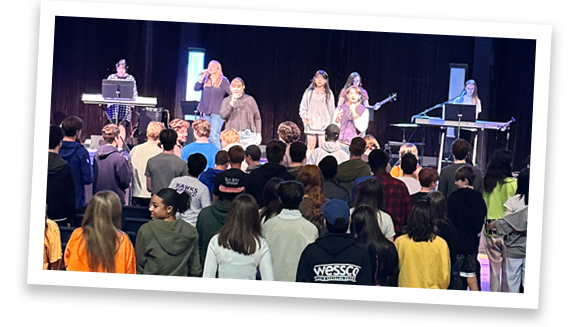 Our High School Worship Team practices before school 2-3 days per week.

Students are involved in all aspects of chapel including:
• Worship (Vocal & Instrumental)
• Sound
• Lighting
• Video & Video Editing
• Announcements & Public Speaking
• Film

The ownership students have over chapel not only strengthens and enhances chapel and develops skills, talents, and gifts in our students.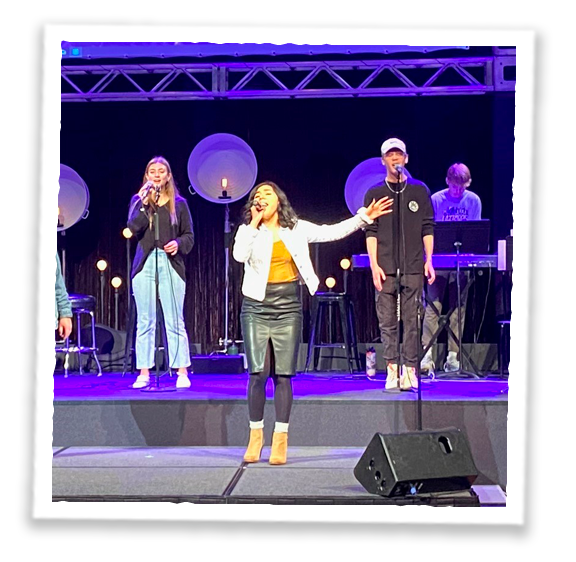 Our Service Projects are a distinctive aspect of Horizon Christian Elementary School and occur students feel prompted by the Lord to serve others locally, nationally, or internationally. If a student has a specific entity (missionary, philanthropy, relief effort) that they want to bless, they can meet with the principal and discuss how they might be able to grant a financial gift or fulfill a specific need. Students as young as first grade have led service projects!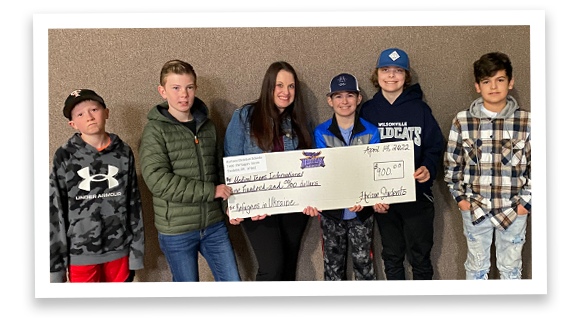 At Horizon Christian Middle School our desire is to build into students an awareness of the needs that exist in the world around them. Students are put in groups, led by teachers and parents, who facilitate discussion, prayer, and opportunities to serve the community. These projects become truly transformative for students as they begin to see the impact of their efforts and the blessings received by those to whom they are serving.

Horizon Christian High School provides hands-on opportunities to serve our community and abroad. Students serve others through participation in service projects in the classroom, athletic teams, clubs, all-school serve days and missions trip outreaches. Horizon Christian High School's approach allows students multiple options each year to serve locally and around the world.
Mission Trips
Our mission trips provide students with the perspective of what life is like for other students around the world while offering an opportunity to serve.