Electives
Electives are available for a monthly fee to all students from preschool through elementary-aged students on a weekly basis in 30- minute time slots. Students may sign up for an elective at any time and time slots will be assigned based on attendance days.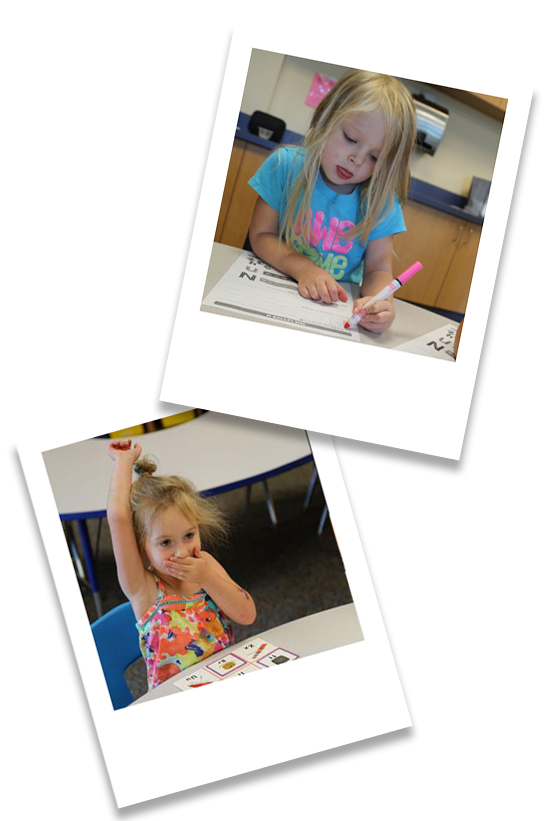 American Sign Language and Spanish are taught in a small group setting and Piano is taught in a smaller class environment.
PIANO:
Research indicates that the younger a child starts piano lessons, the more benefits he or she derives from it. Children also benefit from the one-on-one attention that piano lessons naturally provide. Preschoolers have so much fun playing for their family and friends, and yet they don't even realize they are applying the concepts learned from each piano lesson. As they joyfully play piano songs, again and again, they are cementing the building blocks for enhanced learning later in school. Among the benefits of piano lessons are better math scores, better handwriting and better handling of tasks. Playing the piano even a few minutes a day has benefits for every child. Our piano elective is taught in a smaller class environment.
SECOND LANGUAGES:
We offer both American Sign Language (ASL) and Spanish classes to our students. According to experts, introducing children to second languages should begin as early as possible. For your preschooler, the advantages and benefits of learning multiple languages are: language stimulation and a better grasp of conceptual information that enhances vocabulary development, higher scores on standardized tests, (such as the SAT), and it stimulates the intellectual development, all of which helps children to retain information longer. Our ASL and Spanish classes are taught in a small group setting.
Sign up today by downloading and completing the Electives Sign Up form in our Helpful Resources!