Horizon Christian Elementary School'S Kindergarten
Horizon Christian Elementary offers full-day (8:30 am to 2:45 pm) Kindergarten classes.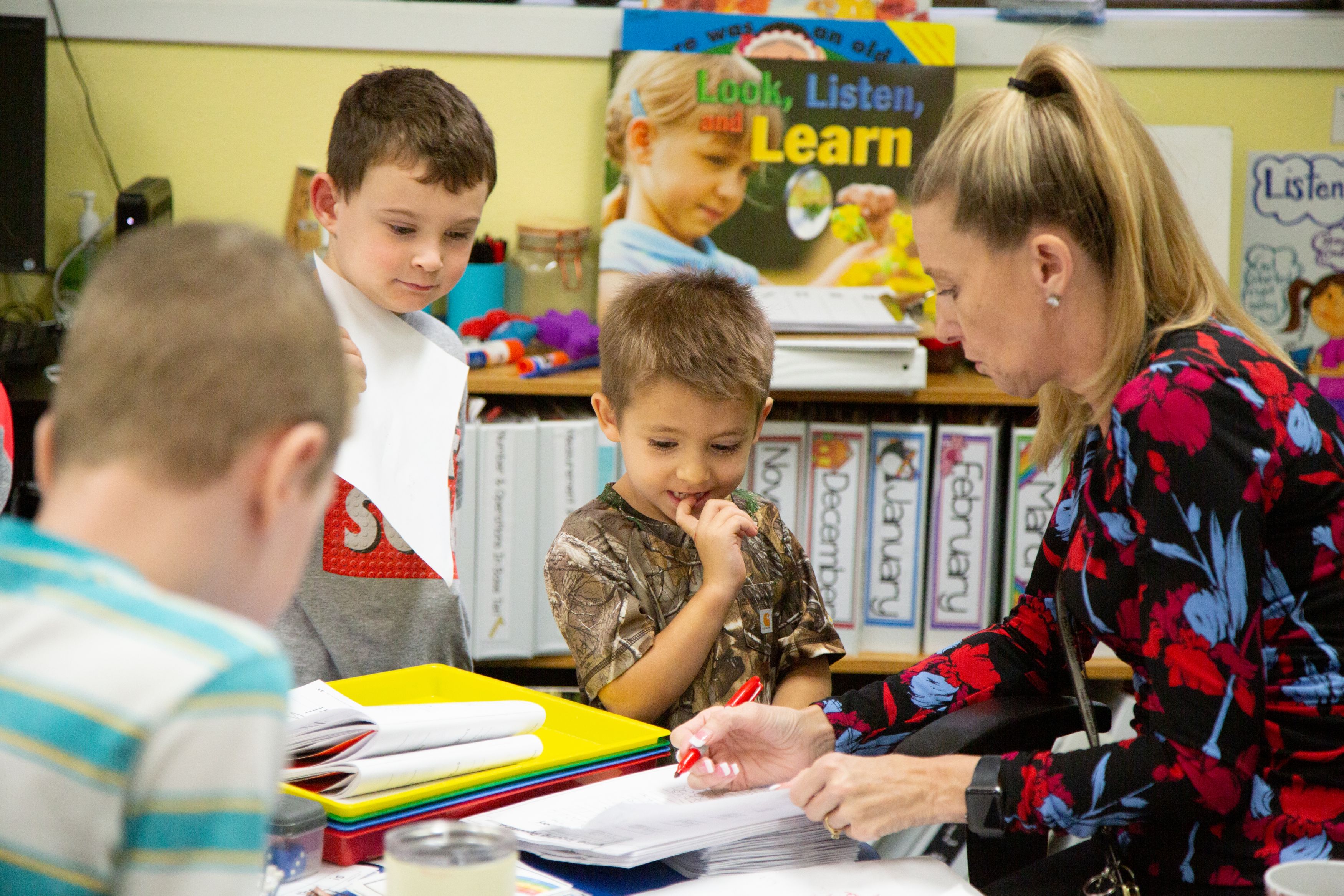 Classes offer a strong foundation for first grade success and are taught by credentialed teachers. Our intention is to point children to Christ throughout the day, utilizing stories from the Bible. Classes are limited to 18 students and an instructional aide is present throughout the day.
We align our Kindergarten Program with the Oregon Department of Education standards. Classes offer literacy centers, featuring Kid Writing and Lucy Calkins curriculum. American Sign Language adds a kinesthetic element to our pre-reading program. Math instruction covers patterns, number concepts, comparisons, and measurements through the Math Their Way curriculum. Bible is taught daily and each week students participate in music, art, Spanish, and physical education instructed by specialists in that subject area. All classes attend Library, and we also have a weekly chapel program.
Teachers nurture students and give individualized attention through hands-on activities, interactive centers, and kid-centric learning stations. Group circle times also foster community building and social skills.
Kindergarten teachers partner and design their curriculum so that all Kindergartners are prepared for first grade. Core curriculum is planned during weekly team meetings so that all students are equally exposed to content. The Kindergarten day also includes lunch time, arts and crafts, three recess breaks, social studies and science enrichment.