Preschool & Pre-K Programs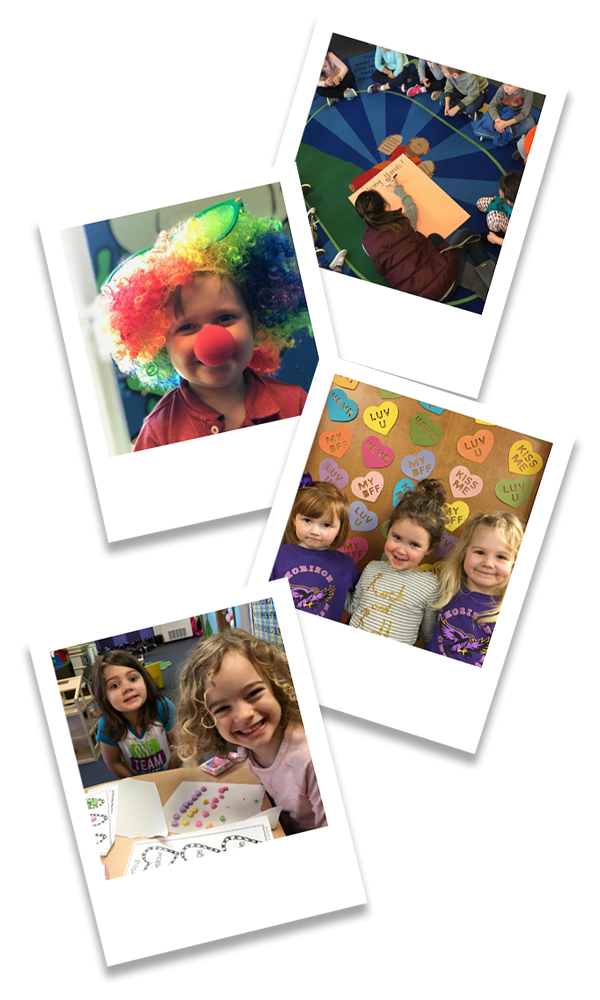 We offer year-round Preschool and Pre-K programs with flexible attendance options to meet parents' busy schedules for both full and part-time students. We offer ½ day schedules of 5 hours or less, and full day schedules for those over 5 hours. Our classrooms have mixed ages of three, four, and five-year olds based on their academic level. Unlike traditional preschools, our school advances students by academic skill set, not by their age. This is important in ensuring children reach their full potential and are excited and challenged in their education.

We desire to prepare students to meet the State of Oregon Kindergarten entry benchmarks. Our literacy-rich curriculum builds alphabet recognition and phonic awareness. Children experiment with basic math concepts hands-on, counting, classifying, comparing, sorting, patterning, one-to-one correspondence, and number recognition.

Students attend a weekly chapel service where they learn the week's Bible story and memory verse as well as weekly music and library time to enhance their educational enrichment. Additionally, we offer fun and educational monthly field trips that mirror the themes of our curriculum.
Our classes emphasize:
Emergent literacy
Pre-writing
Pre-reading
Phonemic awareness
Basic math concepts

Classes are structured to develop skills in:
Positive work habits
Following directions
Working independently
Strengthen listening skills
Encourage personal responsibility