Dual Credit COURSES
Horizon Christian is intentional about preparing students for the academic rigor they will encounter at the university level. In partnership with Portland Community College and Oregon Institute of Technology, Horizon Christian offers over 47 fully transferable university credits to our students that include courses in writing, math, social science, and more.If a student were to take advantage of all our dual credit courses, this would be the equivalent of one full year of credits at an Oregon university.
Dual credit courses are unique in that they allow students to earn both high school and transferable college credit. Students enrolled in the dual credit courses follow a college curriculum, use college textbooks, and are graded using college standards. Unlike AP classes, IB curriculum, or even traditional honors courses, students are enrolled in a legitimate university class and not just a more difficult high school course. This allows our students to graduate with a Horizon Christian diploma and transferable college transcripts.
Students who attend college outside of Oregon still receive the benefits of fully transferable courses that will drastically reduce the cost and time necessary to complete their bachelor's degree.
Testimonials
​
"Horizon's dual enrollment program put me on pace to graduate college as a double major in three years, and the material taught in those classes resonated in my 400 level classes I took during the first year at college. The style of the dual credit classes prepares students for their college courses, and I would not be on the academic and career path that I am without taking advantage of these classes."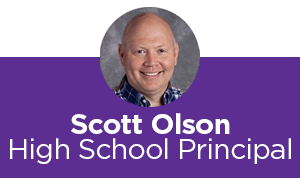 "We are excited to offer our students college level curriculum while they attend Horizon. Dual credit courses provide our students the rigor they will face at the University level. With a wide variety of courses in various disciplines, all students will have access to this level of education."
"Dual credit courses gave me insight of what a college classroom looks like. I saved nearly $15,000 by taking dual credit classes at Horizon. The teachers at Horizon truly care about each student and are willing to offer help because they want to see each student succeed and be prepared for the future."