Horizon Christian High School DECA Chapter
WHAT IS DECA?
DECA is a student-led organization that prepares emerging leaders and entrepreneurs for careers in marketing, finance, hospitality, and management in high schools and colleges around the globe. DECA gives students the opportunity to become an academically prepared, community-oriented, responsible, experienced leader.
ABOUT OUR CHAPTER
Horizon Christian started its DECA chapter in 2011 with 3 members. Since then, we have seen hundreds of our students participate in this incredible program.
WHO CAN JOIN DECA?
Any student at Horizon has the opportunity to join DECA. We try to make DECA a fun experience that is not a huge commitment while still being as beneficial as possible. We encourage students to step out and try something new, something that has the potential to impact their life. If you have any questions, our head chapter advisor, Mr. Gump, can be reached at mgump@horizonchristian.school.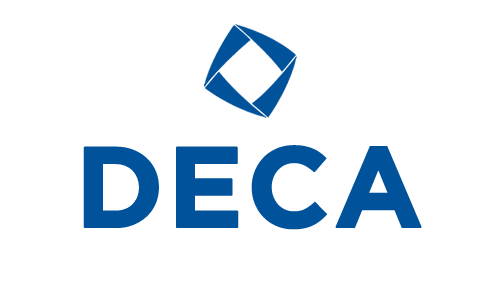 Top 8 Medalists at State
16 Teams, 56 Individuals
Top 3 DECA Glass Winners
4 Teams, 10 Individuals
DECA State Champions
Teams: Dalen Hosley, Sam Stetzel, Tucker Olson 2019,
Hayes Johnson, Alyssa Smith, Keslyn Peterson 2020
Individuals: Jamie Taylor 2019, Grace Phillips 2015
DECA International Qualifiers
26 Overall
Horizon DECA Chapter Awards
2013 2nd Place Membership Increase
2019 Runner-up Chapter of the Year Award
2019 Largest Professional Membership
2019 Enthusiasm Award