BOYS & girls BASKETBALL
Our boys and girls middle school basketball program is now open to 5th through 8th grade students. The younger athletes now compete in the 5/6 Metro Christian League, which are development teams to prepare these athletes for deeper competition in the higher grades. Season: The "5/6 Metro Christian League" season is played in November and December.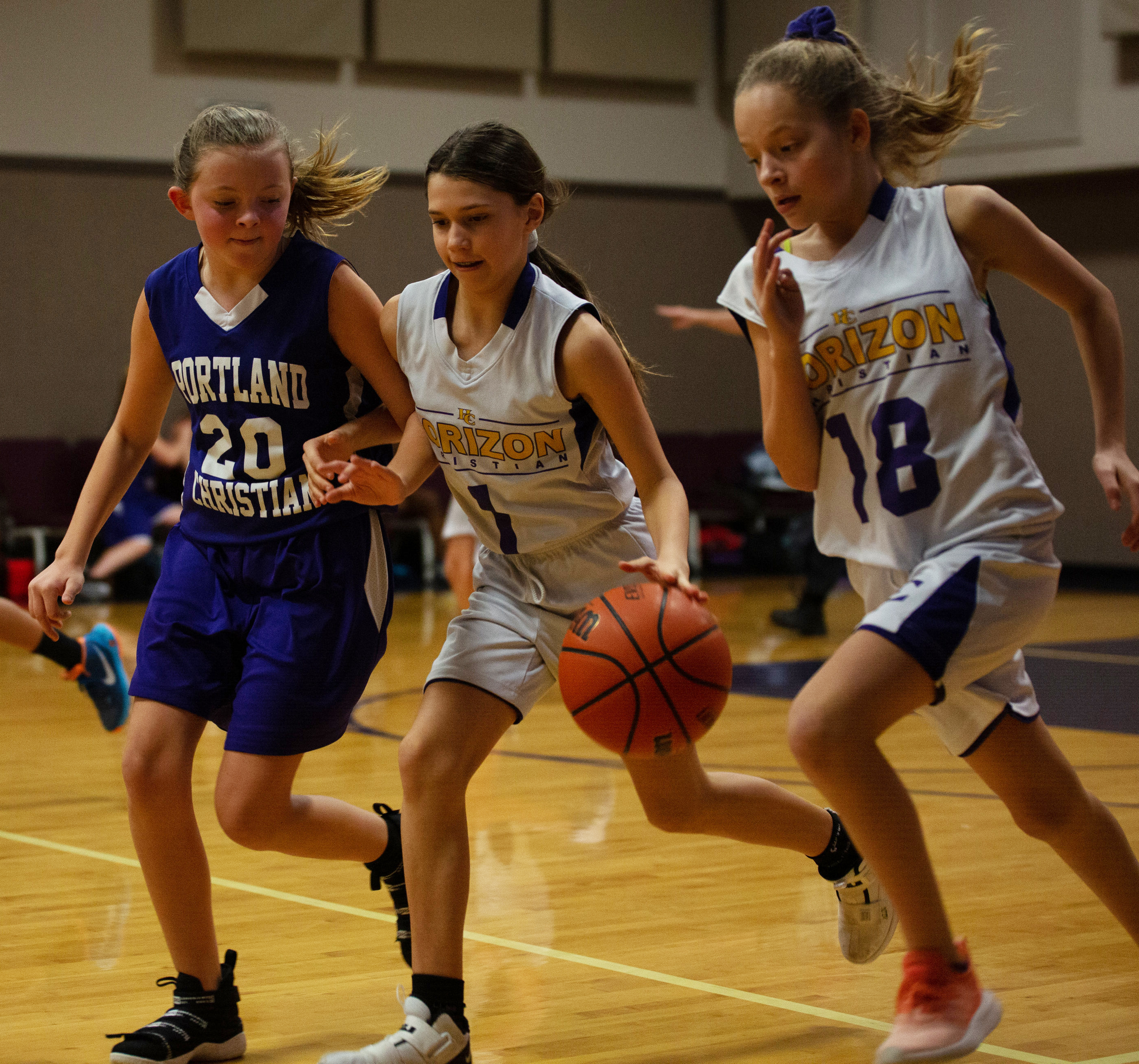 Our 7th and 8th grade athletes continue to play in the more competitive "Metro Christian League." The season is slightly longer and teams have the opportunity to compete for league champions. The goal of our boys and girls basketball program is to provide a competitive and character-filled environment in which students can be exposed to and grow in their skill and passion for the game. Season: The 7/8 Metro Christian League is from mid December to early March.
BOYS & GIRLS CROSS COUNTRY
Our Middle School Cross Country team is comprised of 6th through 8th graders who are given the opportunity to discover and compete in the sport of trail and course running. Cross Country is a fun-filled sport that simultaneously engages the talent of the individual and the strength of the team.
Season: Mid-August through the end of October.

BOYS & GIRLS TRACK & FIELD
Our Middle School Track & Field team is comprised of 6th through 8th graders who compete in various run and sprint events, jump events and throwing events. The beauty of Track and Field lies in the opportunity students have to try many different events throughout the course of the season. The more time students spend in the sport the more specialized they begin to become in certain events. While many of the events are individual in nature, the combined team score gives our teams the opportunity to compete as a team in the meets. Season: April to Mid-May
GIRLS VOLLEYBALL
Our Middle School Volleyball program is also designed to expose 6th - 8th grade students to the sport of volleyball while giving the opportunity for students to develop and compete at a high level. Depending on the amount of students desiring to play we work to have a 6th Grade Team, 7th Grade Team, and an 8th Grade Team. Season: Mid-August through 1st week of November.
LEAGUE CHAMPIONSHIPS SINCE 2014
- 4 League Volleyball Championships
- 1 League Girls Cross Country Championship
- 1 League Boys Basketball Championship
- 1 League Girls Basketball Championship
- 2 League Girls Track Championships
League Divisions
All teams compete in the Metro Christian League Division 1, except 6th grade Volleyball which competes in Division 2.