You are invited to Horizon Christian High School's Preview Night on Thursday, April 15th at 6:30 pm.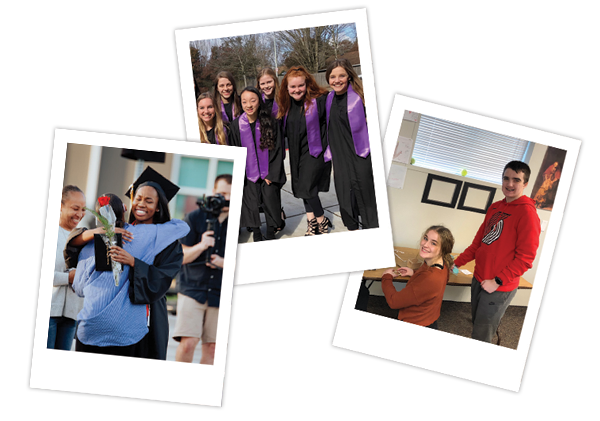 This event takes place at our high School campus located at 23370 SW Boones Ferry Road in Tualatin.
During our Preview Night we will review important highlights and unique features of our school, tour the campus, as well as participate in an informative question and answer time with our school leaders. Featured topics will be our Dual Credit Program, academics and curriculum, unique school culture, extra-curricular activities in athletics, art, drama, worship team, and more. Additionally, you will learn more about our Variable Tuition Financial Assistance Program, Loyalty Program, and our Referral Program.
We strongly believe in our calling that states, Horizon Christian is a place, Where Everybody is Somebody and Jesus is All! We believe every child is uniquely gifted by God, and we provide many rich opportunities to learn and discover this in a Christ-centered environment.
Preview Nights are incredibly valuable because in a little over an hour you get to see and hear about the heartbeat of our school and why it might be a great fit for your family. We are very proud of our school, our staff, our students, and our Horizon Christian community and would love to share more to help you make the extremely important decision about the education of your student(s).
Due to the number of families on a waitlist for our elementary and middle school, we will not be hosting an Elementary and Middle School Preview Night this spring.
Please complete the RSVP below to reserve your spot, and we look forward to meeting you!