Welcome to Horizon Christian EARLY CHILDHOOD EDUCATION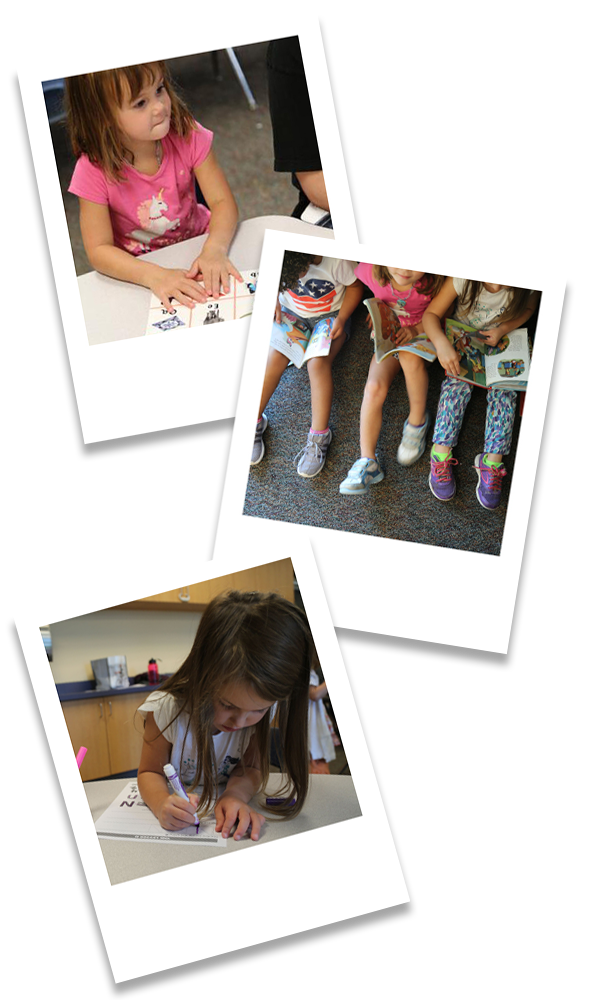 Horizon Christian Learning Center with Horizon Christian School's Early Childhood Program opened in 1987 to provide the southwest suburbs of Portland, Oregon with a Christian alternative to public education. Our Learning Center is licensed by the Child Care Division of the State of Oregon.
We offer Preschool and Pre-K programs with flexible attendance options to meet parents' busy schedules for both full and part-time students. Our hours of operation are from 7:00 am to 6:00 pm, Monday through Friday.

Our Mission:
To collaborate with parents in providing a happy, safe, fun, and stimulating learning environment that introduces our students to God's love and gives them a strong academic foundation for success in school.
We Believe in Learning:
The most formative time in a child's life is from birth to five years old. We offer a positive, nurturing environment with age-appropriate learning activities that focus on gross and fine motor skills, socialization, language skills, literacy, phonics, music, Bible stories, and much more.
At Horizon Christian Learning Center we strive to help children:
- Grow in their relationship with Jesus
- Feel loved and nurtured
- Develop self-confidence
- Learn academic skills, which bring life to learning
- Develop positive social skills
- Have fun!

WANT TO SCHEDULE A TOUR?
We would love to have you and your family join us for a campus tour. Our Pre-K & Learning Center Director, Abriana Wedin, is looking forward to introducing you to our amazing program and answering all your questions.
Abiana Wedin
Learning Center Director
awedin@horizonchristian.school
(503) 691-1054
Testimonials
We love this school! My children have blossomed under the care of the teachers here. They are very good at communicating with us about how our kids are doing academically, socially, and emotionally. Anytime our kids are struggling through a phase the teachers work with us to come up with ways of helping parent them. It really does take a village to raise children so we are ever grateful for Horizon's staff being part of our "village."
-Horizon Christian Learning Center Parent
"I love the care my children receive. I have such peace knowing they're in good hands & that the values I teach at home are echoed at school."
-Horizon Christian Learning Center Parent
"Love, love, LOVE this place! My son has come so far in such a short amount of time. He is absolutely thriving. I tell everyone to take their child here, and I cannot share it enough. Hands down the best decision we've made for him."
-Horizon Christian Learning Center Parent