Middle School STEAM Program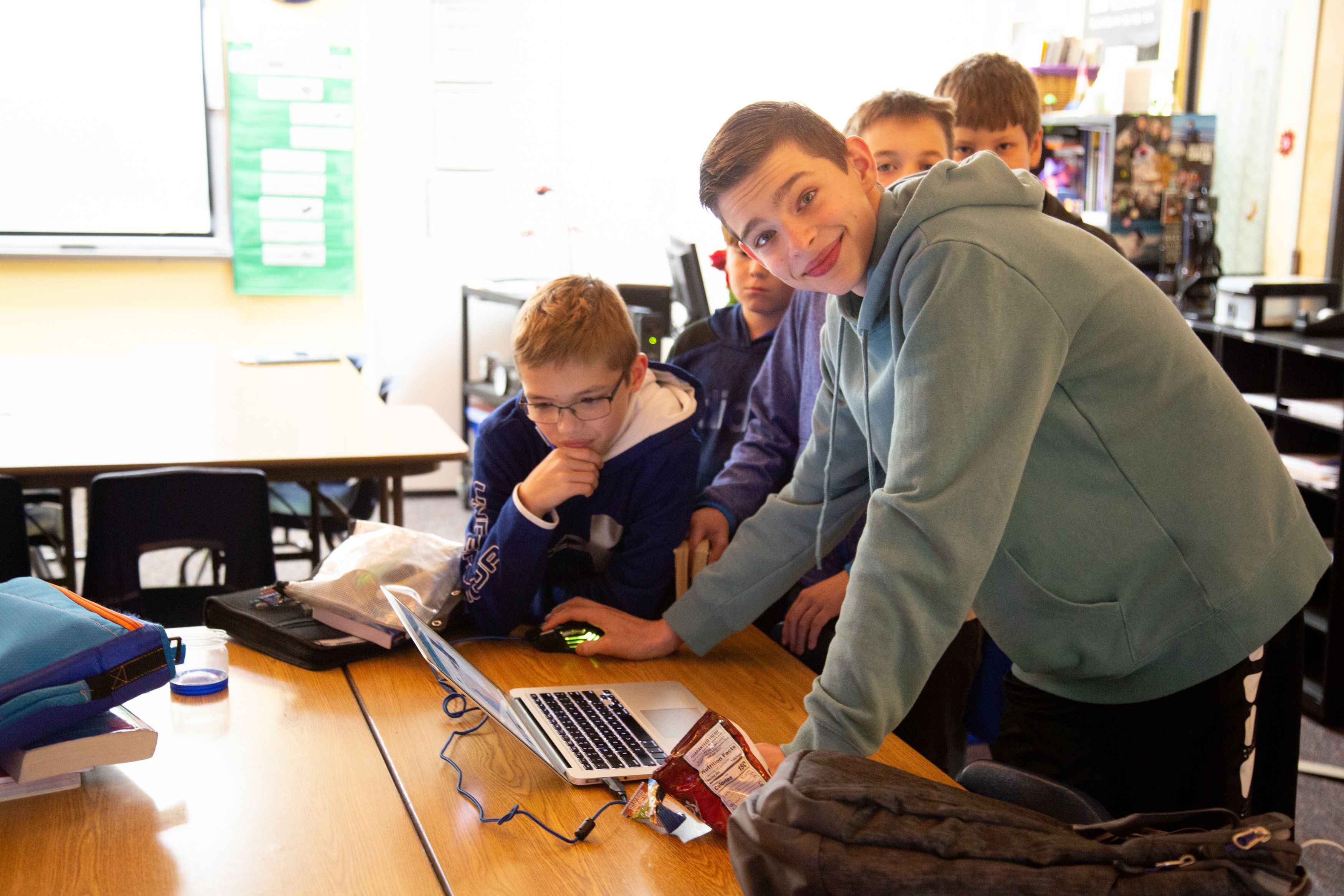 At Horizon Christian School we work to engage students in discovery-based learning environments that encourage hands-on learning, critical thinking, and problem-solving. STEAM stands for science, technology, engineering, art, and mathematics. STEAM is an important component of education because it pervades every part of our lives. Science is everywhere in the world around us. Technology is continuously expanding into every aspect of our lives. Engineering is the basic designs of roads and bridges, but also tackles the challenges of an ever-changing world. Art brings out our creativity in life. Mathematics is in every occupation, every activity we do in our lives. By exposing students to STEAM and giving them opportunities to explore STEAM-related concepts, they will develop a passion for it and potentially pursue a job in a related field.
There are several opportunities for students to engage in STEAM-based learning both inside and outside the classroom each year. These revolving opportunities include: Lego Robotics, STEAM Club, and Science focused field trips. Additionally, our Middle School students get the opportunity to showcase their creativity and ingenuity in our annual STEAM Genius Mini-Maker Science Fair.