Ensemble Program Overview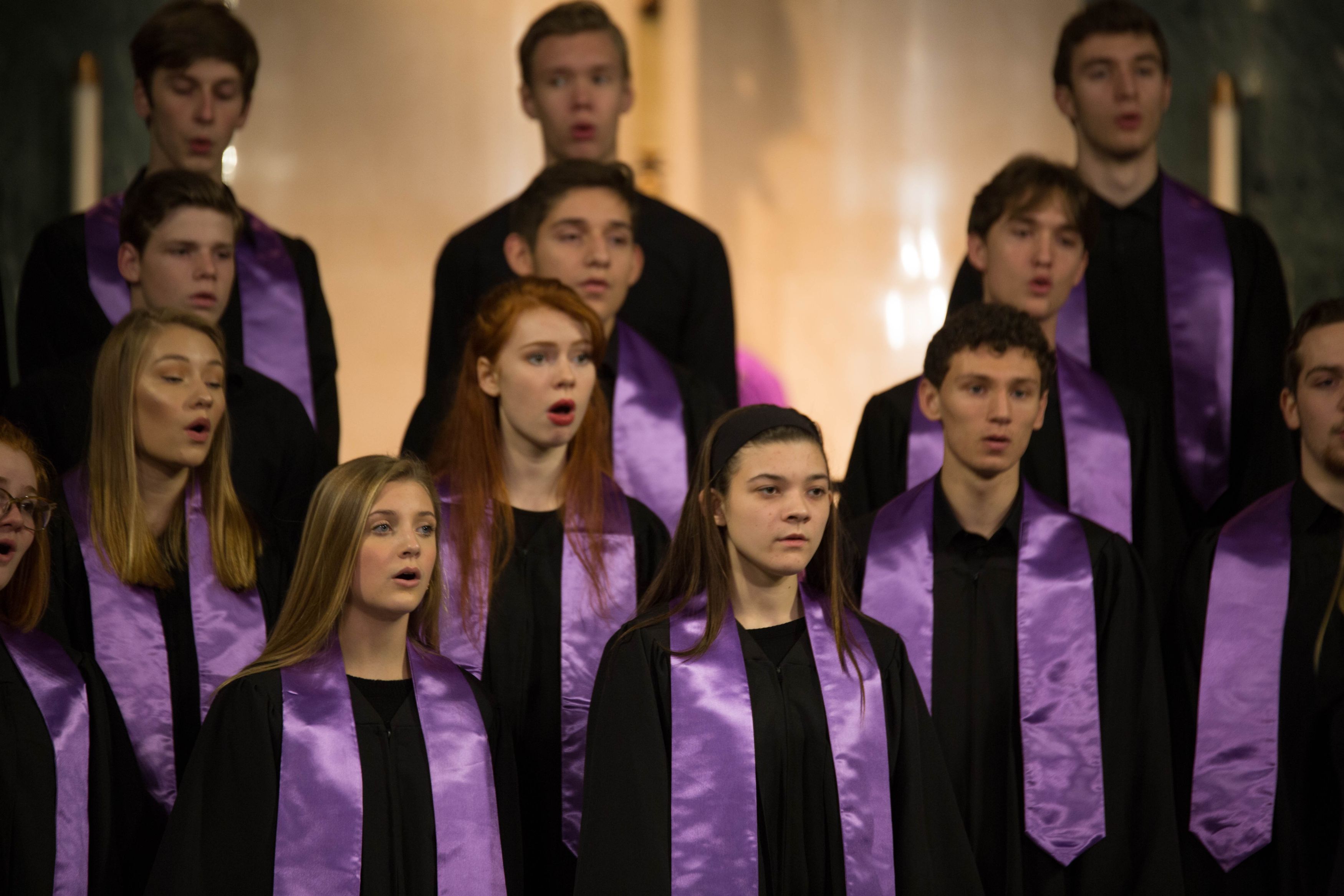 The primary goal of our program is to shape and develop the musical talents of each individual student. As students gain confidence in their vocal ability, they help shape the ensemble into a high-level performance group. Whether we are performing a classical piece, singing a holiday classic, or preparing for competition, we grow the gifts God has given each of our performers. We know the best students of music are those who have an understanding of the value of music, choral literature, and style. Students in our program learn musical theory, literacy, and performance skills.
Our concert schedule includes a Christmas celebration in December, a performance at The Grotto, as well as performing at our Fine Arts Showcase in May. Horizon's ensemble is also a member of the OSAA and competes annually at choral festivals and state competitions in the 3A-SD2 Special District 2 League.