Spencer Dillree - Hawk Heritage Award Recipient
May 28, 2021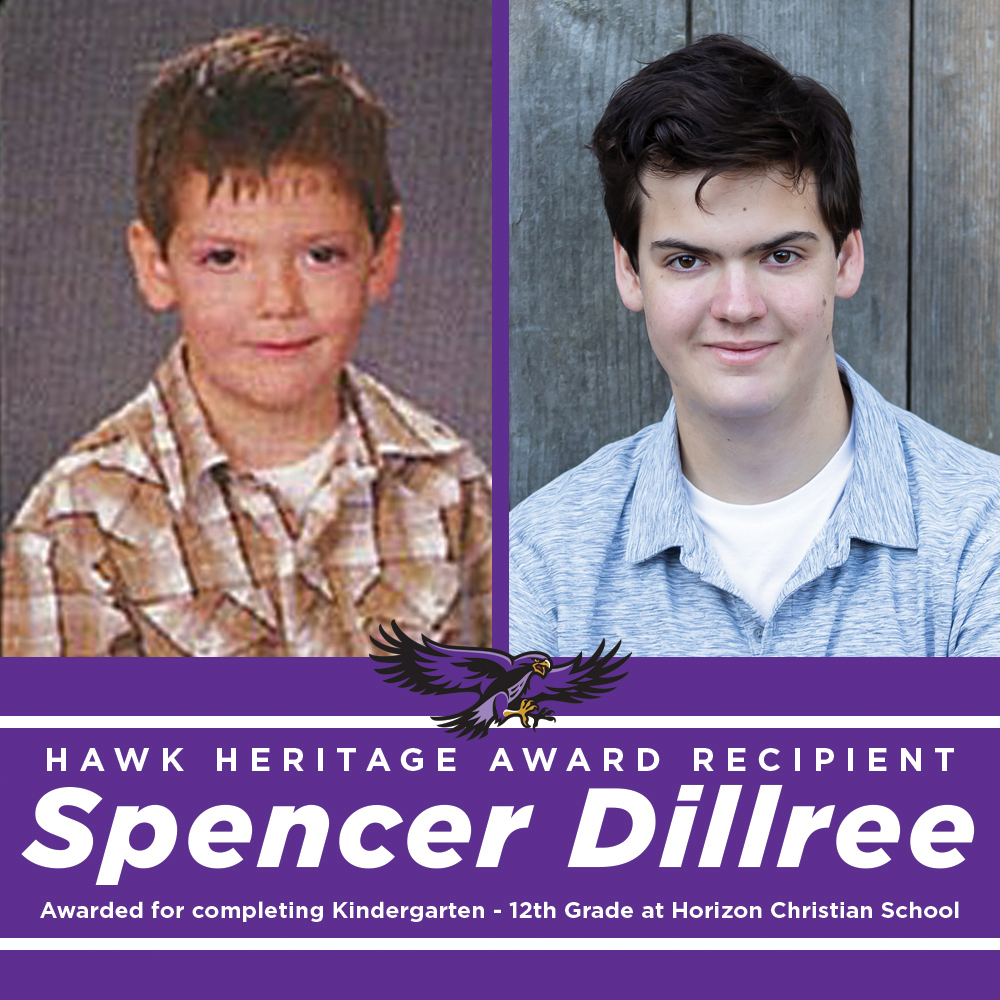 Spencer will be attending the University of the Incarnate Word, with both a merit scholarship and a D1 fencing scholarship, where he will be studying graphic design.
Spencer has always liked to draw and paint and through extensive art classes at Horizon and with the encouragement of teacher, Tiffany Redwing, Spencer as grown in this passion and plans to use what he has learned in his future career.
When asked what his favorite memories are of Horizon Christian School, he mentions both Color Wars and our annual high school retreat. The two great events are designed to draw the students together in community, comradery, and competition. They often get mentioned as favorite activities for the kids. Let's see which grade level wins Color Wars this year!
Spencer's encouragement to younger students is to work academically to earn good grades and get immersed in school as much as possible as he knows that school is more fun and a greater experience when you are involved.
We are so thankful for our students like Spencer Dillree, who attended Kindergarten through 12th Grade, and for the legacy they are leaving behind.
Congrats, Spencer! #HCHSClassof2021