Archive for the "Meet Our Teachers" Category
April 08, 2021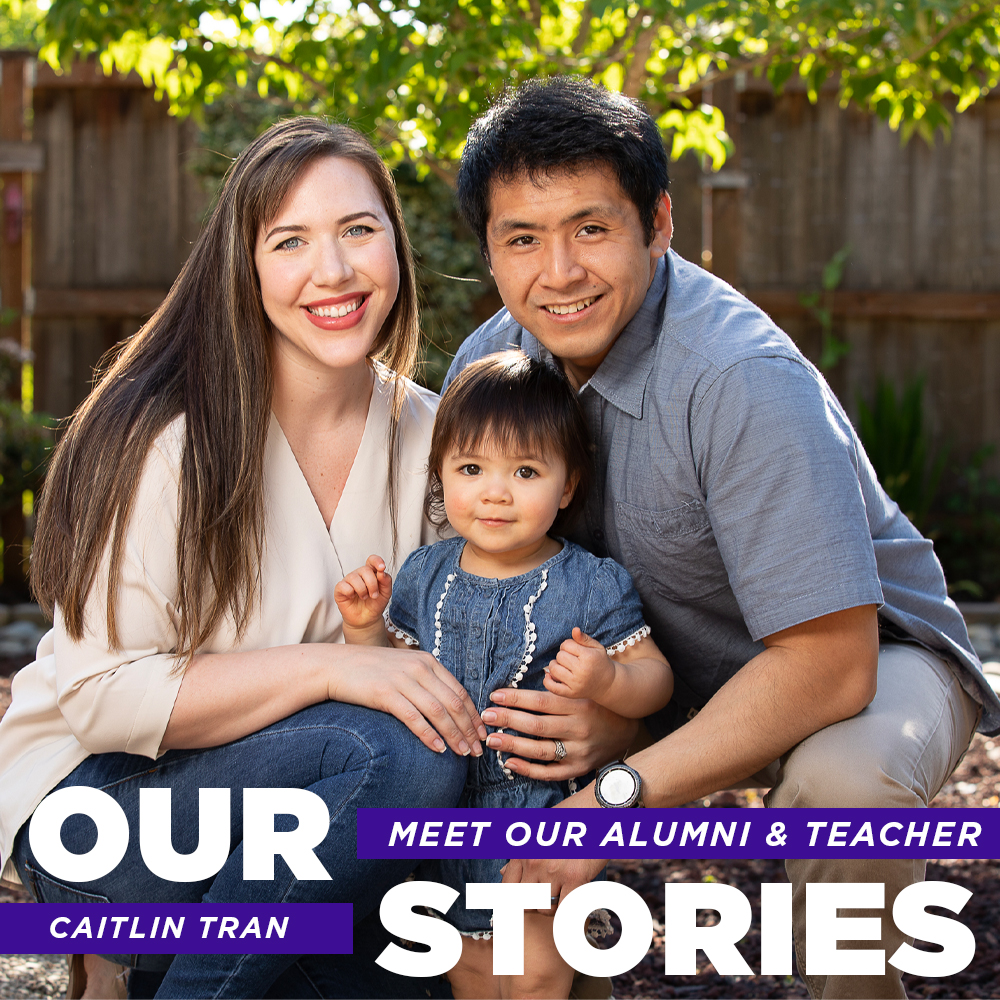 From the basketball court to the classroom, teacher and alumna Caitlin Tran, shares her experiences as a student at Horizon Christian School which led her to becoming a teacher. One of our core values is HOME, because we love to cultivate a compassionate community that allows for people to see and sense the love of God. Read more to see how our alumna, Mrs. Caitlin Tran, journeyed across the world to return to our beloved home we call Horizon Christian School.
HCS: How many years were you a student at Horizon Christian and when did you graduate?
Tran: I started attending Horizon in second grade and continued through middle school. When I entered my freshman year, the high school was not yet built, so I attended Wilsonville High School my freshman and sophomore year. I was able to transfer back to Horizon Christian while taking Japanese at Wilsonville my junior year. I attended Horizon Christian solely my senior year and graduated in 2009.
HCS: What clubs, sports or activities did you participate in at HCHS?
Tran: I played basketball and softball during high school.
HCS: What 2-3 things about Horizon Christian made it a great school experience for you?Tran: I was blessed that when I was a senior, my sister was a freshman. I loved being able to share high school experiences with her, including playing basketball. I played sports at WHS and HCS, and particularly enjoyed the sports program at HCS. HCS also prepared me for college and was a safe place to grow my love for the Lord.
HCS: Were there specific teachers, staff or coaches who had a positive impact on your life? If so, please share about them and the impact they made.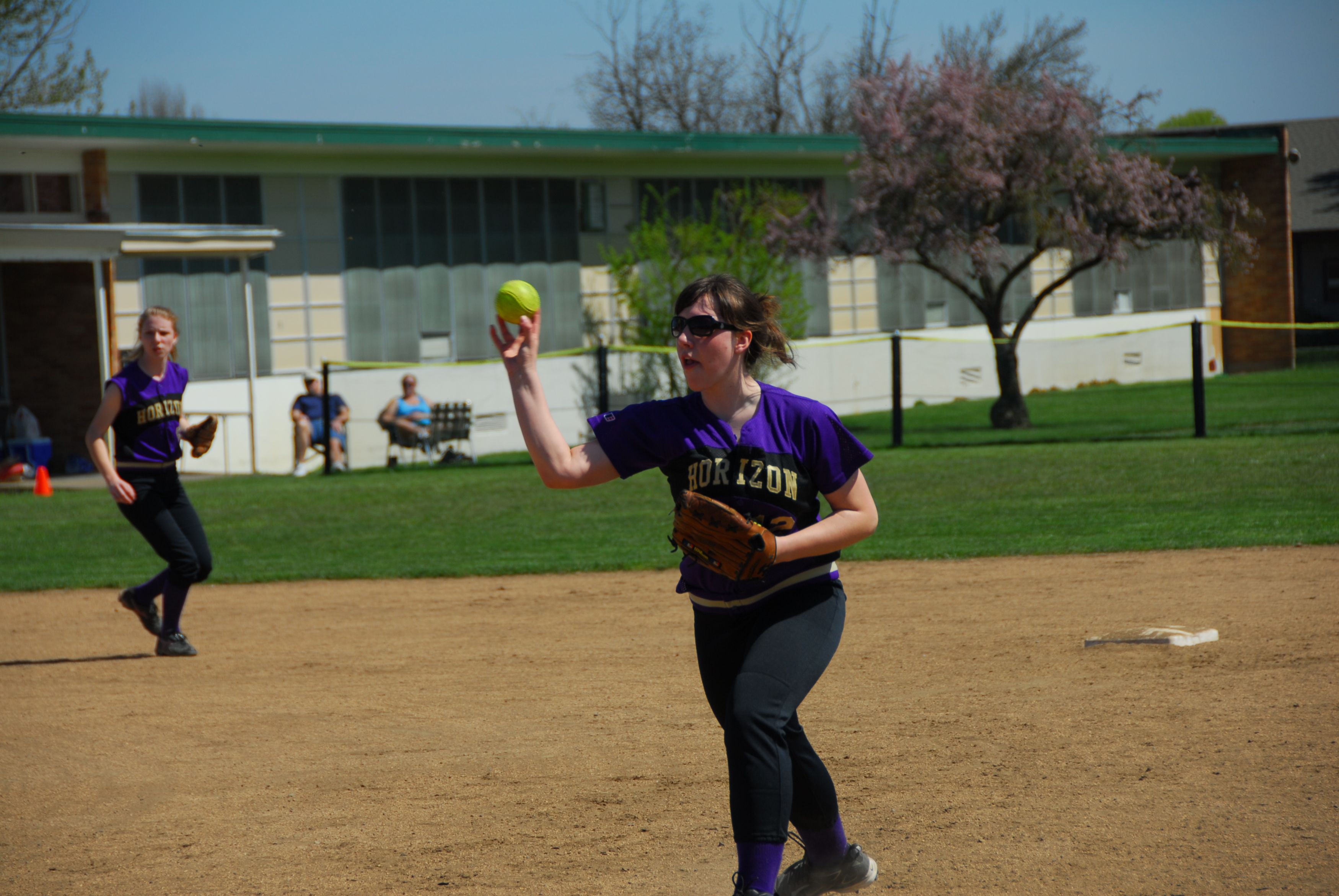 Tran: After I graduated, my two younger siblings were still attending Horizon Christian. I was back on campus to cheer them on during sporting events and appreciated the positive interactions I had with my previous teachers and staff. It always felt like I was coming home when I could connect with the staff as an alum.
HCS: How did Horizon Christian prepare you academically for life after high school?
Tran: Entering college, there was a significant difference in my preparedness compared to my peers outside of HCS. Not only was I more academically challenged and could go through college material well, but I had learned how to carry myself as a young professional in my interactions with professors. I also had gained a confidence and leadership that kept me close to the Lord. Having the tools to understand why I believed what I did, and the spiritual mentorship, helped me to be academically focused as I continued my education and careers.
HCS: What attracted you to want to teach at HCS and how long have you been here?
Tran: I was first attracted to HCS because of the environment. I also recognized in my previous career that my passion was in teaching. I was seeking an environment where I could do that and not filter God's love and majesty. I'm happily in my third year teaching here, and plan to be here for years to come.
HCS: What grade levels and subjects do you teach?
Tran: I teach various classes for 9th through 12th graders including 9th grade English, Art 1 and 2, Japanese 1 and 2, and I co-teach New Testament Studies.
HCS: Where did life take you after graduation and update us on your current family situation.
Tran: After I graduated high school, I did two years at Clackamas Community College. I was able to obtain my AAOT without debt. I then transferred to Portland State University where I obtained my Bachelor of Science with a major in Arts and Letters. I also minored in Business and in English.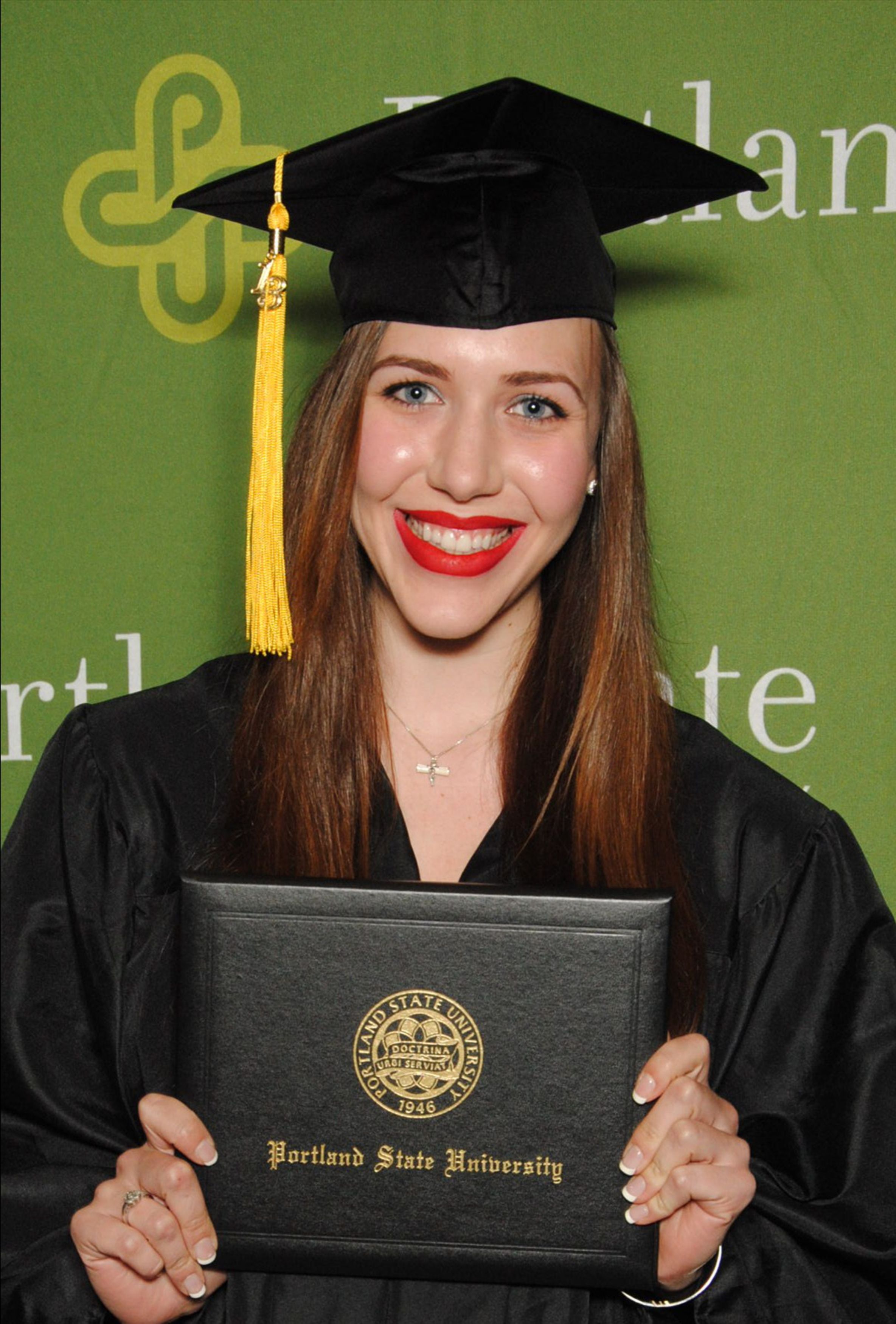 When I graduated from college, I googled the top fifty companies to work for in America and applied to as many as I could. Within a month of graduation, I was hired as a flight attendant for Alaska Airlines, where I truly enjoyed my time traveling. When I got married, I transferred to the training department where I became a curriculum developer and trainer for flight attendants, pilots, and maintenance. During that time, I realized my passion for teaching when my daughter Charlotte was born, and I knew I wanted to make a change to be more involved in her life while she was young. I started working at the middle school, and the following year was hired at the high school.
HCS: What are some of your hobbies and what do you like to do in your free time?
Tran: I love video games, art, west coast swing dancing, and going to Disneyland. I also adore spending time with my two King Charles Cavaliers.
HCS: From a former student and now a teacher's perspective...Why should a family choose Horizon Christian School for their child?
Tran: There are many paths to complete education and many schools are doing a lot of things right; the staff is here to partner in the success of each and every student. We invest in their education, but also their leadership and spiritual development. We are deeply rooted in our belief that at Horizon, "Everyone is somebody, and Jesus is all." We help your child find joy and success in what makes them unique. We infuse encouragement into every aspect we can to share God's love.
We are thankful for the dynamic educational environment our teachers and staff provide at Horizon Christian School. We are humbled and grateful for the ways Caitlin brings out the creativity in our students within the art program as well as expanding our second language offerings with the addition of Japanese. We are thankful for the positive impact she makes in the lives of our students and look forward to seeing the ways she will continue to enrich our school.
October 05, 2020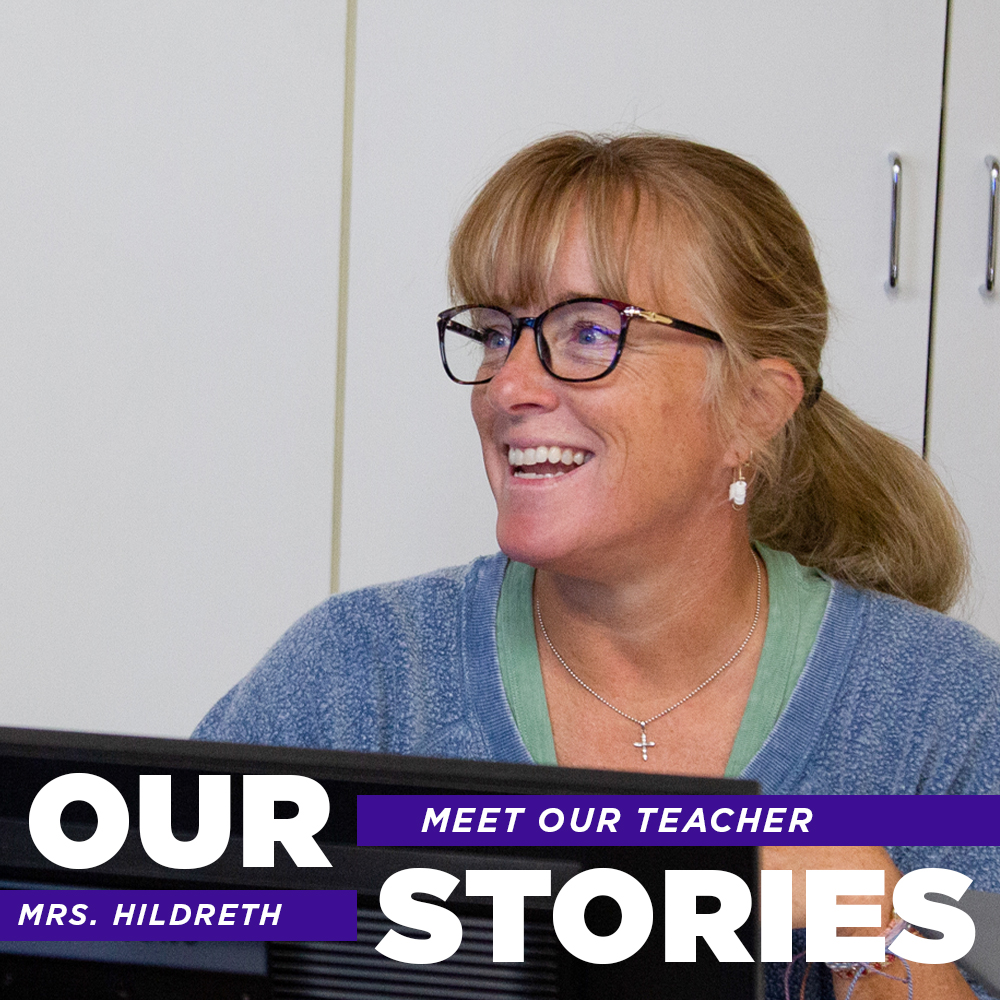 Mrs. Hildreth believes that teaching science for the past 6 years at Horizon Christian Middle School is "the most purposeful thing she has ever done." With her master's in teaching and her enthusiasm as a science major, she is passionate about sharing her love for science with the students. Teaching about the wonders of God's creation and getting students to use both their hands and brains to engineer and build new and incredible experiences is what drives her.
When asked what attracted her to teaching and what she enjoys most about it, she is quick to reply, "It's the ability to share my faith in an educational setting." One of the most enjoyable parts of being a teacher is when she has former students share how impactful some of the life lessons they learned in her classes have been in helping them persevere as they tackled bigger and tougher classes and dealt with issues in their lives. She loves being able to reach the 'tough' kids, the ones everyone else seems to have given up on or who are struggling to succeed in traditional school. The moments of connection and breakthrough with these children of God are her most priceless moments as a teacher.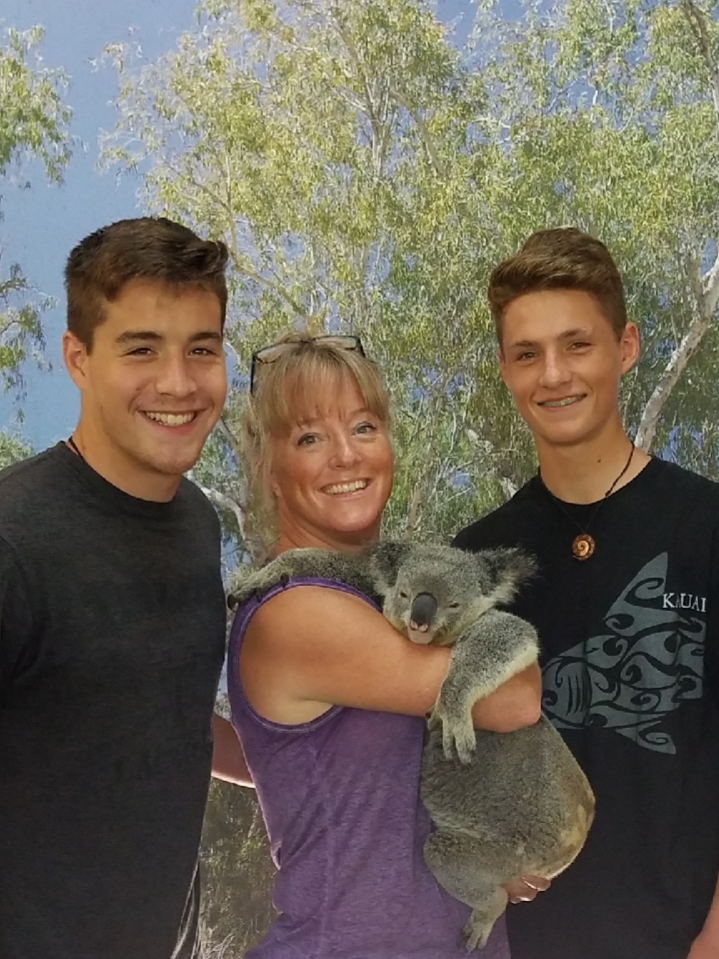 Mrs. Hildreth has been married for 26 years and has two wonderful sons who are 16 and 19. She was born in Portland and raised in Sisters, Oregon on a working horse farm where she was always outside on a horse, miles from home. She loves anything outside like hiking, paddle boarding, skiing/snowboarding, surfing, camping and especially traveling with her family. However, she also loves to build and create, refurbish, and redo using power tools to help construct props for local theater productions.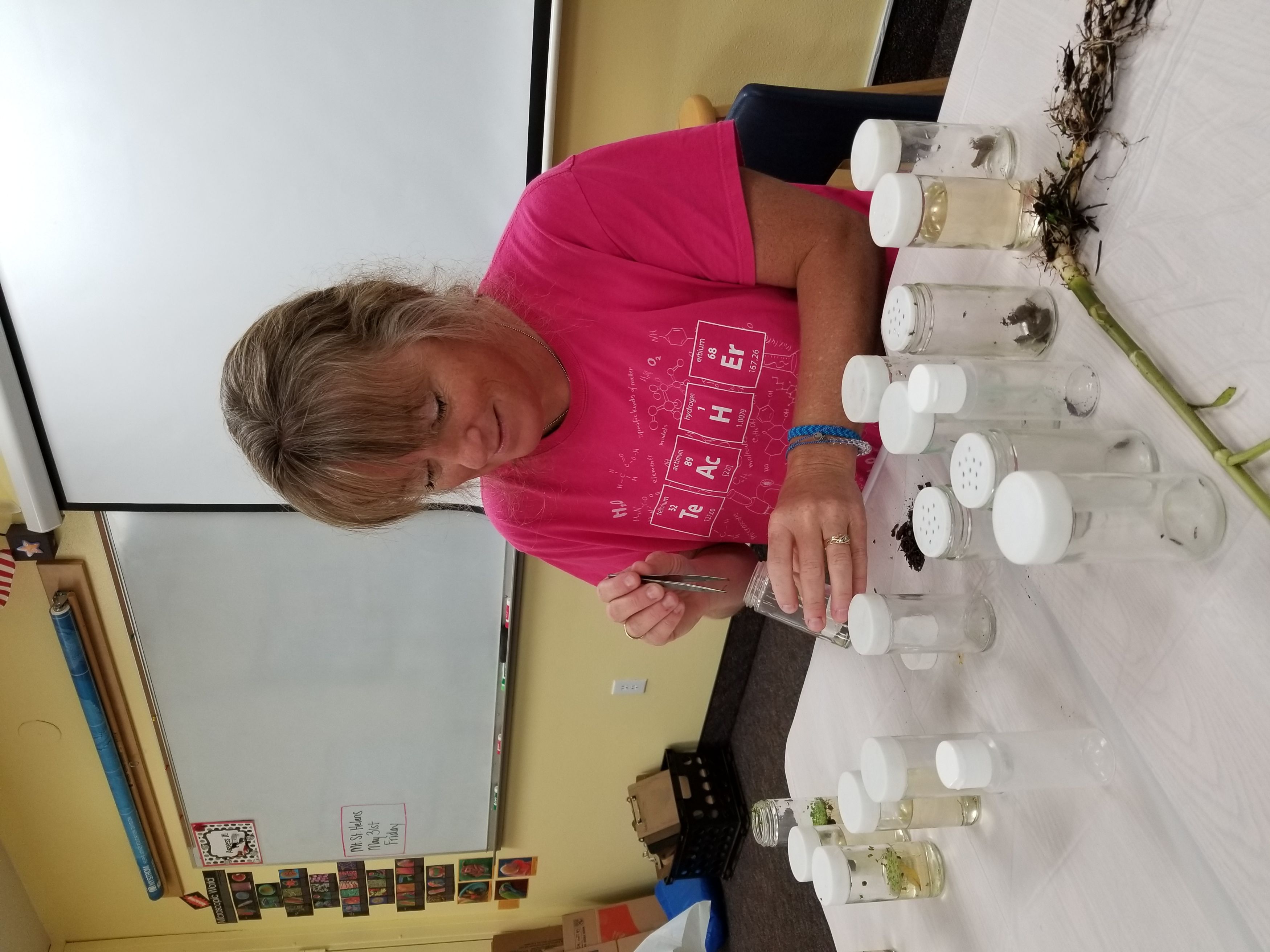 What have been some of your most memorable experiences so far at Horizon Christian?
Being able to chaperone/teach and lead our 8th grade students around Washington, D.C. for the last three years. I also love teaching at our 6th grade Outdoor School at Twin Rocks and being able to dream and develop my own idea of what has now become STEAM Genius. STEAM Genius culminates with our annual STEAM Genius Mini-Maker Faire each spring which showcases all that we study and build throughout our middle school science experience.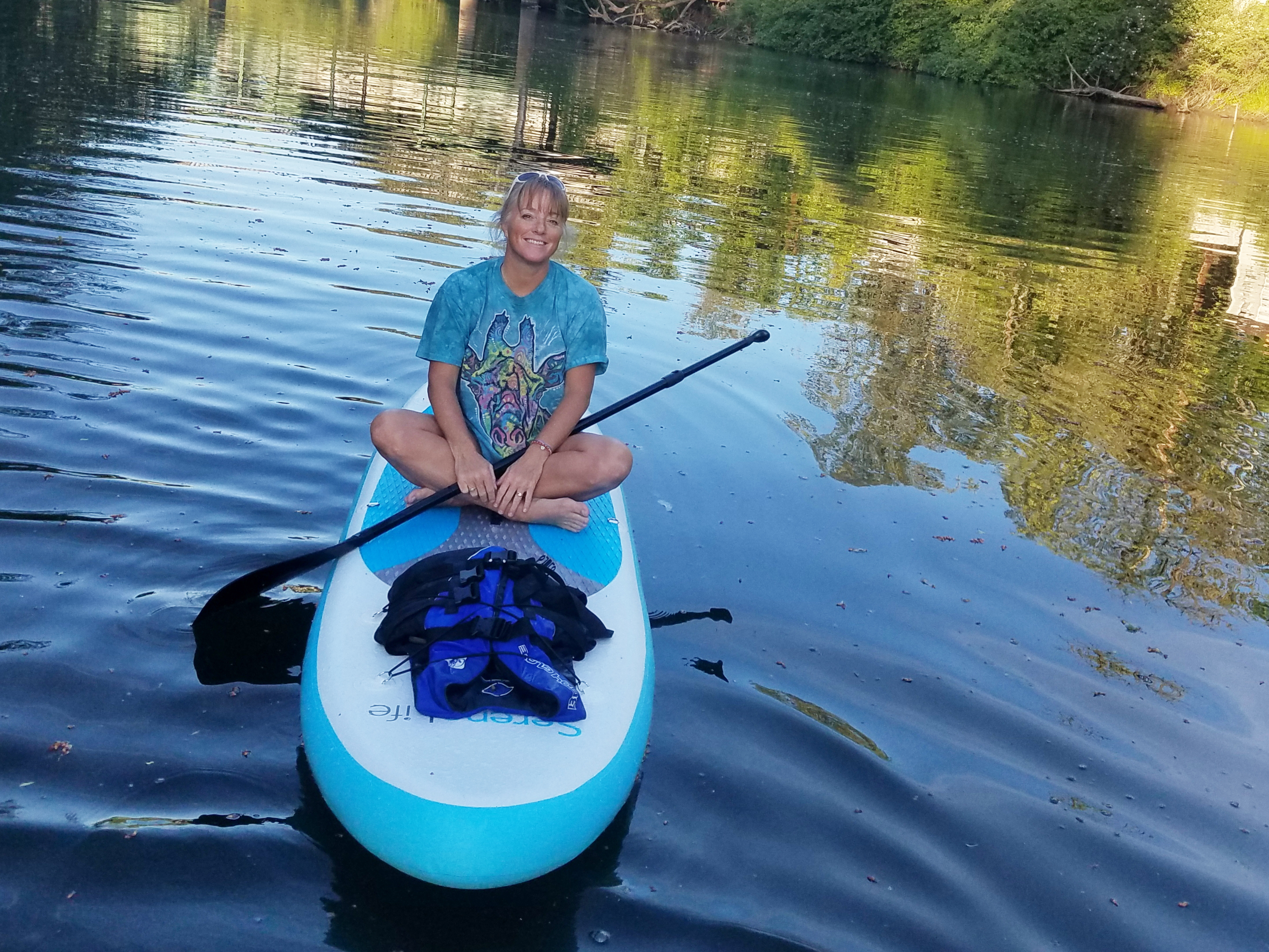 When asked why a new family should consider Horizon Christian School, her response: "They get Jesus!" Students have Jesus sprinkled throughout their day! The fact that we provide an educational experience that grows a child up mentally, emotionally, physically, and spiritually all while being surrounded by amazing role models who love and pray for them is the key to producing future strong leaders for years to come.
Thank you, Mrs. Hildreth, for your dedication, support, and the love you daily share with your students and our Horizon Christian School community.
July 02, 2020
As the new Head of School for Horizon Christian School, I want to take this opportunity to i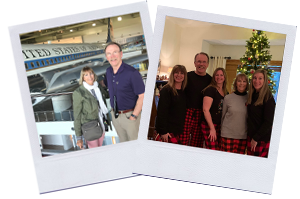 ntroduce myself to the Horizon community. For some, my story is familiar because our paths crossed while I served at Horizon Christian School as principal of the high school from 2011-18 and assistant football coach from 2008-10.
I am a native Oregonian, born and raised in the Portland metro area. My dad was a professional educator and coach for 30 years and my mom was an office assistant for 20 years. Education and school are definitely in my DNA. My formative school years were in the David Douglas school system from first grade through high school. The best thing from high school was meeting my future wife, Linda. From high school, I attended Lewis and Clark College and graduated with a degree in Anthropology and Education. Linda also graduated from Lewis and Clark College with a degree in Physical Education and Health.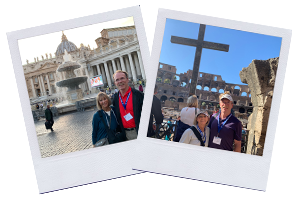 After college, Linda graduated in three years and I took four years plus a term. Who is smarter? She taught physical education and coached gymnastics at our alma mater, David Douglas, while I finished my degree and served as a graduate assistant in football at Lewis and Clark. We moved to Rockaway Beach in the summer of 1975 when I accepted a teaching and coaching position at Neah-Kah-Nie High School. My journey as a teacher took me from Neah-kah-nie to West Linn to David Douglas. In 1990 I transitioned from the classroom to the dark side: administration!
My first administrative position was at Milwaukie High School as the vice principal for discipline, athletics and activities. It was an invaluable experience with many opportunities to address change, continuity, and community. My next stop was Estacada High School as principal. Wearing the decision-maker hat for the school was a challenge and stretched my decision-making model and communication. The final leg of my public school journey took me to Newberg High School as principal. Newberg taught me how to manage major change while maintaining a climate of excellence.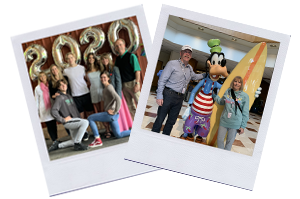 After retiring, a recurring theme, from public education, an old colleague, George Crace contacted me about an opportunity at a new private school. We met, I listened, and God lit the path to Horizon Christian High School. Initially, my role was a consultant for George in school administration and assistant football coach. As the school enrollment grew, so did my responsibilities. I became the vice principal until George announced he was stepping down in January of 2011. George and I flipped roles and he became my vice principal. I stepped back from the principal position in 2018, but remained as the lead teacher evaluator for the 2018-19 school year. Scott Olson was named principal and Carrie Carlson continued her career with senior advising and as dean for girls.
During retirement my time with family activities increased. Most weekends were filled with following our grandchildren in their various sports from t-ball to varsity football at Tigard High School. We have three daughters who are married to wonderful men. Our family has expanded with the birth of our six grandkids with the girls outnumbering the boys four to two. Our oldest granddaughter is a Junior at Oregon State and our youngest granddaughter will be a 2nd grader.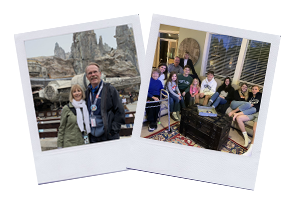 Retirement number two ended this May 2020. I received a call from Pastor Randy Campbell informing me that Dan Clements was likely to be named the Senior Pastor of Neighborhood Church in Albany and would I come back to serve as Head of School. My wife immediately said 'yes' before I could respond. Retirement two ended and I believe it is God's hand directing me back to Horizon Christian School to continue the journey towards His goals for the school and staff. I am blessed to be back with an outstanding staff and supportive community. Thank you for the opportunity to serve and to build the Kingdom for God through His son Jesus Christ.
Blessings
Bill Smethurst
Head of School
Horizon Christian School