July 02, 2020
As the new Head of School for Horizon Christian School, I want to take this opportunity to i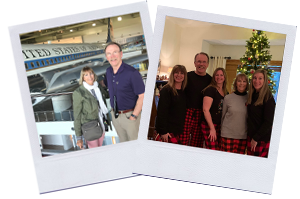 ntroduce myself to the Horizon community. For some, my story is familiar because our paths crossed while I served at Horizon Christian School as principal of the high school from 2011-18 and assistant football coach from 2008-10.
I am a native Oregonian, born and raised in the Portland metro area. My dad was a professional educator and coach for 30 years and my mom was an office assistant for 20 years. Education and school are definitely in my DNA. My formative school years were in the David Douglas school system from first grade through high school. The best thing from high school was meeting my future wife, Linda. From high school, I attended Lewis and Clark College and graduated with a degree in Anthropology and Education. Linda also graduated from Lewis and Clark College with a degree in Physical Education and Health.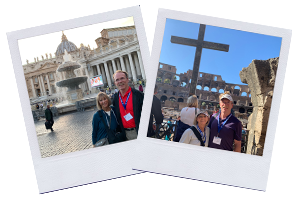 After college, Linda graduated in three years and I took four years plus a term. Who is smarter? She taught physical education and coached gymnastics at our alma mater, David Douglas, while I finished my degree and served as a graduate assistant in football at Lewis and Clark. We moved to Rockaway Beach in the summer of 1975 when I accepted a teaching and coaching position at Neah-Kah-Nie High School. My journey as a teacher took me from Neah-kah-nie to West Linn to David Douglas. In 1990 I transitioned from the classroom to the dark side: administration!
My first administrative position was at Milwaukie High School as the vice principal for discipline, athletics and activities. It was an invaluable experience with many opportunities to address change, continuity, and community. My next stop was Estacada High School as principal. Wearing the decision-maker hat for the school was a challenge and stretched my decision-making model and communication. The final leg of my public school journey took me to Newberg High School as principal. Newberg taught me how to manage major change while maintaining a climate of excellence.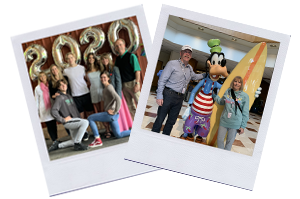 After retiring, a recurring theme, from public education, an old colleague, George Crace contacted me about an opportunity at a new private school. We met, I listened, and God lit the path to Horizon Christian High School. Initially, my role was a consultant for George in school administration and assistant football coach. As the school enrollment grew, so did my responsibilities. I became the vice principal until George announced he was stepping down in January of 2011. George and I flipped roles and he became my vice principal. I stepped back from the principal position in 2018, but remained as the lead teacher evaluator for the 2018-19 school year. Scott Olson was named principal and Carrie Carlson continued her career with senior advising and as dean for girls.
During retirement my time with family activities increased. Most weekends were filled with following our grandchildren in their various sports from t-ball to varsity football at Tigard High School. We have three daughters who are married to wonderful men. Our family has expanded with the birth of our six grandkids with the girls outnumbering the boys four to two. Our oldest granddaughter is a Junior at Oregon State and our youngest granddaughter will be a 2nd grader.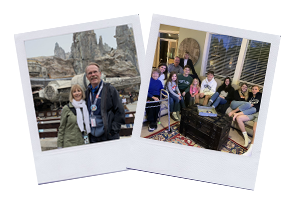 Retirement number two ended this May 2020. I received a call from Pastor Randy Campbell informing me that Dan Clements was likely to be named the Senior Pastor of Neighborhood Church in Albany and would I come back to serve as Head of School. My wife immediately said 'yes' before I could respond. Retirement two ended and I believe it is God's hand directing me back to Horizon Christian School to continue the journey towards His goals for the school and staff. I am blessed to be back with an outstanding staff and supportive community. Thank you for the opportunity to serve and to build the Kingdom for God through His son Jesus Christ.
Blessings
Bill Smethurst
Head of School
Horizon Christian School

Recent Posts
Categories