Noah Tinnin - Hawk Heritage Award Recipient
May 28, 2021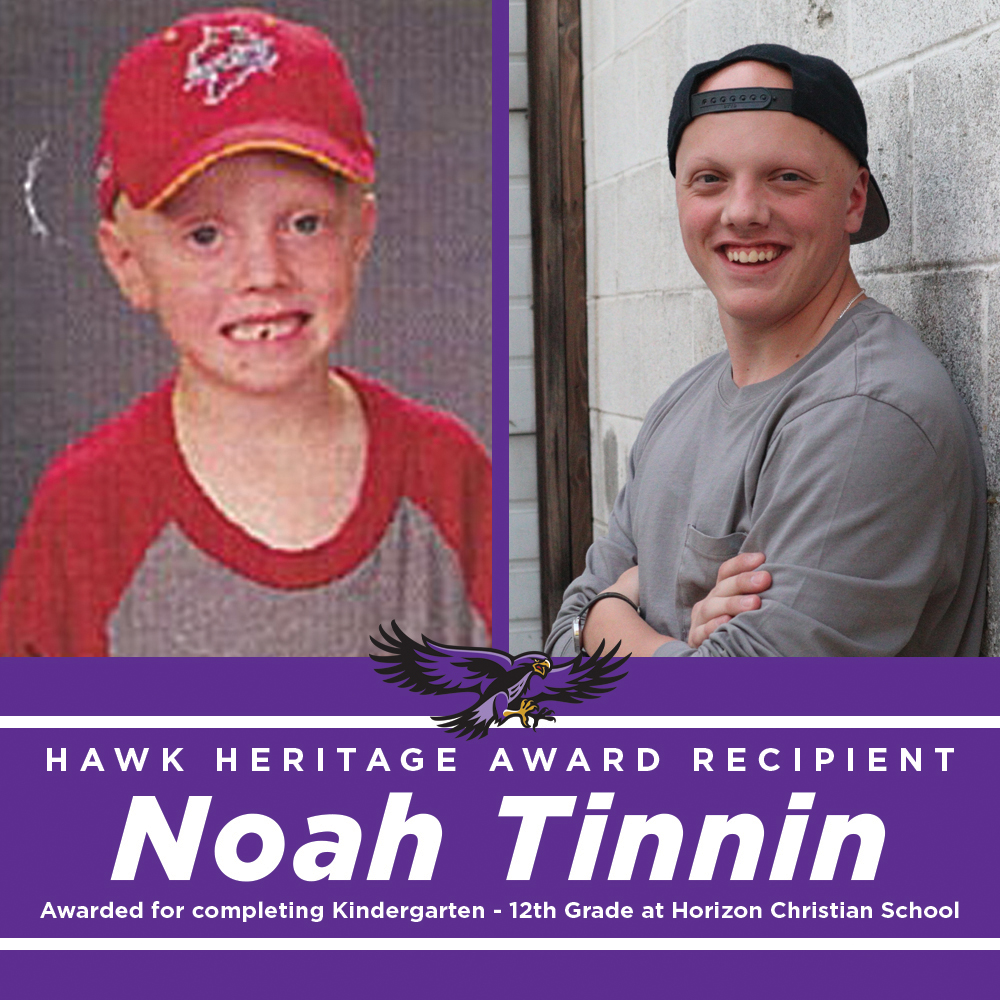 Noah plans on attending Grand Canyon University where he plans to study either digital arts or sports nutrition and/or physical training.
Photography and P.E. have been his two favorite classes and set the stage for his future plans. He developed an interest in digital arts through his yearbook and photography classes with Ms. Redwing, who opened up this exciting world to him. Through his P.E. classes, and several years on the track and cross-country teams with Coach Josh Platt, he has grown a passion for the physical and nutritional aspects of these sports.
Two of Noah's most memorable moments have been when he got a 215 pounds bench max in P.E. and the other is the fun of being a part of the track team and the incredible feelings he gets running the 4 x 400 relay with other teammates are depending on him and cheering him on.
When asked what his advice is for younger students at Horizon, Noah said, "Stay true to yourself, don't give up and always work as hard as you can."
We are so thankful for our students like Noah Tinnin, who attended Horizon Christian School Kindergarten through 12th Grade, and for the legacy they are leaving behind.
Congrats, Noah! #HCHSClassof2021