Alyssa Smith - Hawk Heritage Award Recipient
May 26, 2021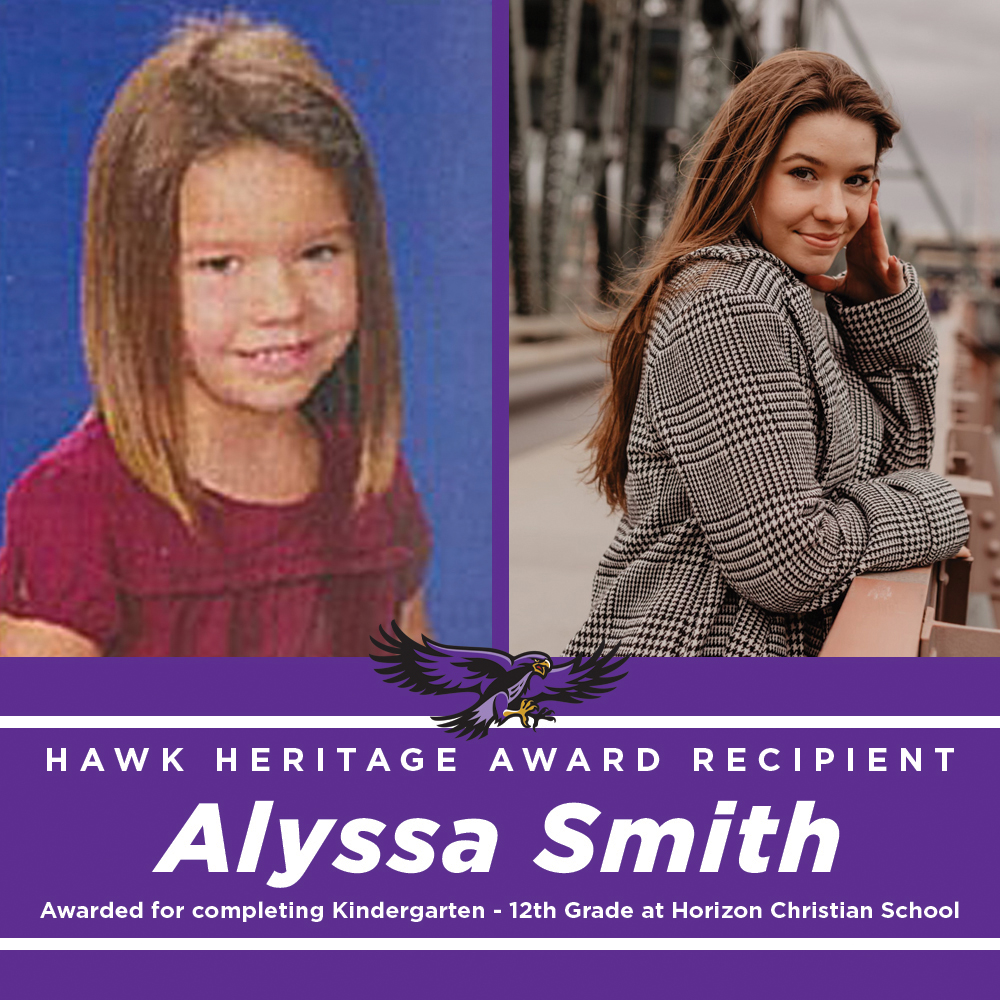 Alyssa plans on attending Grand Canyon University where she will be studying Nursing.
Her two favorite classes were Mr. Burgess' History classes and Mr. Custis' Bible class. Alyssa explains, "Both Bible and History were taught in a way I had never been taught before and I thoroughly enjoyed them and learned a ton!"
Her most memorable moments were the All Nighters and Color Wars which Alyssa described as an absolute blast, "But nothing beats the feeling of my sophomore year when our volleyball team walked into that gym at state and practically our whole school was there. We broke the state attendance record and even canceled school for that first state game. The support and excitement from that game is unmatched."
When asked what advice she would share with younger students at Horizon, Alyssa said, "Don't settle. Horizon is the perfect environment to challenge and push yourself because everyone, teachers, staff, and students are rooting for you and are there to help. Whether it be going out for a sport or club you never had before or taking an advance class, do not settle. Some of my favorite memories come from areas where I tried something new or something that made me nervous, and I am so glad I did these things. I would also emphasize to be involved: go to events, participate in class activities because you will never get these four years again. Do not waste them!"
We are so thankful for our students like Alyssa Smith, who attended Kindergarten through 12th Grade, and for the legacy they are leaving behind.
Congrats, Alyssa! #HCHSClassof2021